SEO Agency for News Websites and Publishers
Is your Breaking News unable to Breach the Online Visibility Barrier?
Looking for Higher Impressions and Clicks?
Check Out! Uvisible Services as a…
Dedicated and Purpose-Driven
NEWS SEO Agency
As a news website, you play an essential role in informing the public and moulding public opinion. 
With so many websites competing for attention online, reaching your target audience and achieving your goals might take a lot of work. 
This is when Uvisible enters the picture.
We recognize the value of news websites at Uvisible and take our duty as a News SEO Agency very seriously. 
Our specialist SEO staff is passionate about assisting news websites like yours to reach a larger audience, engage readers, and achieve their online objectives.
We believe in a goal-oriented approach to News SEO and are entirely committed to producing results by providing comprehensive SEO Services for News sites.
We utilize only the most recent and successful News SEO tactics to boost your website's exposure, drive traffic, and help you reach your target audience, from keyword research and optimization to content production and reporting.
Don't Become Content with your Current News Content!
Elevate your News Websites' Online Reach!
With our Deep understanding of News SEO! 
We use the Best and Latest Methods to Drive Traffic and Brand Exposure!
Here are the Services We Offer!
Technical SEO
Page Speed is of utmost importance! Even a slight delay of a few seconds can lead to a reduction in conversions!
We specialize in improving the website's technical infrastructure and architecture to increase its ranking in search engine results.
Our strategy as a News SEO agency involves optimising the website's code, increasing page performance, and ensuring that it is search engine friendly. 
Keyword Research and Optimization
The top 5 organic SERP results account for 67.6% of all clicks!
Keyword research is an important component of every effective SEO strategy. Our News SEO specialists will undertake in-depth research to determine the most relevant and profitable keywords while implementing SEO Services for your news websites.
It will further take into account metrics such as search traffic, competitiveness, and relevancy to the content of your website.
On-Page Optimization
Having keyword-rich yet impactful titles and descriptions are two of the most important on-page SEO elements
On-page SEO is making modifications to the content and structure of your website to make it search-engine friendly. Our SEO professionals will optimise the content, structure, and images on your website to increase its visibility in search engine results pages (SERPs).
This optimization will comprise your website's title tags, meta descriptions, header tags, and image alt tags.
Off-Page Optimization
Did you Know? More Quality Backlinks Lead to Higher Ranks on SERP!
Off-page SEO is acquiring high-quality backlinks from credible websites to boost your website's search engine rankings.
Uvisible as a News SEO agency includes talented professionals who will assist you in constructing these backlinks and analysing your website's backlink profile to ensure that it is healthy and not being punished by search engines.
Content Creation and Optimization
High-quality, relevant, and keyword-optimized content is crucial to enhancing search engine results and website traffic!
An effective News SEO campaign requires high-quality content. Our content writers will develop high-quality, engaging, and optimised material that will drive visitors and boost the exposure of your website. We will also optimise the current content on your website to make it search-engine friendly.
Reporting and Analytics
Reporting and Analytics may assist companies to detect data trends and patterns to inform SEO strategy and methods!
As an SEO Agency for News Websites and Publsihers, we believe in openness and honesty, which is why we send you frequent reports and updates on the status of your SEO strategy. 
Our reports will contain specific information on your website's rankings, traffic, backlink profile, and other pertinent data. This information will assist you in comprehending the significance of our News SEO work and making educated decisions regarding your web strategy.
Content Marketing
There is a 157% increase in organic traffic and an increase in backlinks for posts that include videos.
Developing and distributing valuable, relevant, and engaging information to attract and keep an audience and, eventually, generate lucrative consumer action is known as content marketing. Uvisible as a News SEO Agency holds quite an expertise in the same.
Our strategy entails writing blog posts and creating videos, articles, and other material relevant to the audience to increase traffic and interaction.
We also assist in developing a content marketing plan that is in line with the aims of the website and optimises its impact.
Landing Page Optimization
Reports have explicitly shown that Landing page optimization positively impacts conversion rates and search engine rankings over time.
Landing page optimization is the process of making adjustments to a website's landing pages to boost conversion rates and generate more sales or leads. This includes optimising the website's title, pictures, layout, and call-to-action, as well as testing and evaluating several page variants to determine which version works best. 
A News SEO Agency like Uvisible optimises the landing pages and improves its conversion rate, allowing it to generate more leads and conversions from website users.
Mobile Optimization 
Did you know? 58% of all Google searches are conducted on mobile devices!
With more people accessing the internet via mobile devices, a news website must be adapted for the same. This might involve making sure the website is responsive, loads quickly on mobile devices, and has material that is easy to read and navigate on a tiny screen. 
Uvisible as your News SEO Agency can assist in ensuring that a news website is mobile-friendly and help you in delivering an exceptional mobile user experience.


Reputation Management
Reputation management helps organisations improve user experience and search engine rankings by addressing customer issues!
The practice of monitoring and controlling a website's online reputation to ensure that it provides a favourable picture to new and existing customers is known as reputation management. 
Monitoring reviews and feedback, reacting to bad remarks, and developing and promoting positive material are all examples of this. As a News SEO Agency, we assist such sites in managing their online reputation and maintaining a favourable online image.
Uvisible's SEO services to News Sites help in building a strong brand name and generating consistent traffic from SEO, Google News and Discover.
Whether you want a website or want to manage social media profile or generate leads, Uvisible.com can help you in crafting and executing a 360 degrees digital marketing strategy that helps you generate leads easily.
145%
Organic Traffic - Increase
46%
Average Visit Duration - Increase
61%
Pages Per Session - Increase
Find Out How Uvisible's News SEO Services are Distinct from Other SEO Options!
Keyword Targeting and Usage
For any News website, keyword identification, targeting, and usage are of utmost importance. Uvisible very well acknowledges this fact and works diligently for your News website in forming keywords which match the user intent and aid in driving traffic by better positioning on the result pages.  
Updates
News is a rapidly ever-going phenomenon. Every happening has the potential to become a piece of breaking news. As a News SEO agency, it becomes our job to be always prepared with our On-Pae SEO strategies to make that particular news meet its online reach and achieve immense impressions and clicks.
Events 
No one can predict the longevity of news it can go as short as a day or as long as a year. Proper categorization and distinction of the news is the very responsibility of a News SEO agency like ours.
So that we can be proactive and at the same vigilant to prepare a specific content strategy catering to that particular event which may remain the hot topic for a significant period.
Coverage
News can be pretty specific or global it all depends on its geography. It should be your goal as a news website to keep your readers engaged. If your audience is local, your goal should be local, and vice versa if it is worldwide.
In such a case, Uvisible as your News SEO firm may be of great assistance since we can support in the geographical targeting of the news and assess its potential in the local, national, or worldwide sector.
Still, Deciding on Uvisible for News Website SEO?
Check Out Our Special Features!
Complete familiarity with modern SEO techniques and methods.
Statistically significant success in providing desired outcomes for clients.

Transparent interaction aims to inform customers and increase their satisfaction with the service.
As a News SEO Agency, our strategies are tailored to meet the specific requirements of each customer.
Integration with Marketing
Capacity to coordinate SEO efforts with other advertising initiatives.
Strategy, reporting, and performance evaluation are increasingly dependent on quantitative data and analytics.
Keeping oneself abreast of advancements in one's field and constantly adjusting to them is essential for Uvisible.
An unwavering dedication to satisfying customers and exceeding their expectations.
It's in our nature as a News SEO agency to try new things and improve one's methods to get better outcomes over time.
Opt for Uvisible and enjoy budget-friendly solutions without compromising on quality or service excellence.
Don't allow your NEWS SITE to become buried behind a Mountain of other Websites!
Help yourself be Visible with UVISIBLE NEWS SEO AGENCY!
Contact Us and Get your Free On-Page SEO Audit Now!
Uvisible's experienced SEO team would love to work as your extended team.
"Uvisible's SEO Audit and step by step recommendation PPT was really easy to understand and follow. Our website ranks in top 10 positions for most of our important keywords"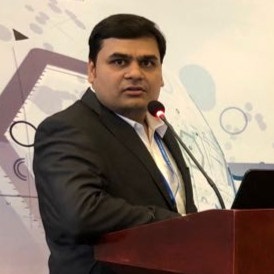 "Uvisible conducted the SEO audit of our website and helped us filter out duplicate content, unwanted pages and target our keywords appropriately."
Pushpendra Agrawal
CEO, MSG91.com
"Uvisible handled our entire digital marketing portfolio quite professionally and helped us hit top 10 rankings and acquire leads at a profitable cost."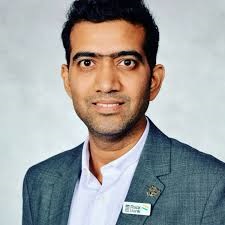 Narendra Sen
CEO, Rackbank.com
FAQs
Q1. How to do seo for news website?
To optimize a news website for SEO, focus on keyword research, creating quality content, optimizing headlines and URLs, and building backlinks.
Q2. What is SEO in news?
SEO in news refers to the process of optimizing news content and website for search engines, aiming to increase visibility and organic traffic.
Q3. What is basic SEO for journalists?
Basic SEO for journalists includes using keywords in headlines and content, optimizing URLs, including meta descriptions and tags, and building backlinks.
Q4. What does an SEO expert do?
An SEO expert analyzes websites to identify areas for improvement and creates strategies to increase visibility, organic traffic, and search engine rankings.
Q5. How do I find keywords for a news article?
To find keywords for a news article, consider the topic, audience, and relevance. Use tools like Google Trends or keyword research tools.