SEO Agency for Startups
Looking for an SEO Agency for your Startup?
Hire Uvisible!
A Performance Driven SEO Agency for Startups 
Look at the Results— First!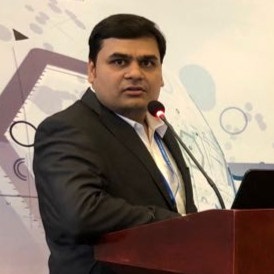 "Uvisible's SEO Audit and step by step recommendation PPT was really easy to understand and follow. Our website ranks in top 10 positions for most of our important keywords"
Pushpendra Agrawal
CEO, MSG91.com
"Uvisible conducted the SEO audit of our website and helped us filter out duplicate content, unwanted pages and target our keywords appropriately."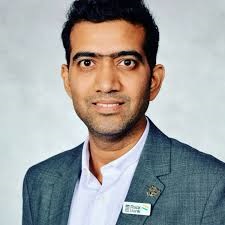 Narendra Sen
CEO, Rackbank.com
"Uvisible handled our entire digital marketing portfolio quite professionally and helped us hit top 10 rankings and acquire leads at a profitable cost."
Want Your Startup to Stand Out Online? 
Discover How SEO Services Can Make a Difference!
Did you know?
93% of online experiences begin with a search engine
The market for Search Engine Optimisation (SEO) Services is a dynamic and continuously growing business that plays an important role in creating the digital environment. 
This industry provides a wide variety of solutions and apps geared at increasing a company's online exposure and search engine rankings. 
With the increased usage of digital technology and the internet, SEO services have become critical for businesses seeking to develop a strong online presence and reach a larger audience.
The Global Search Engine Optimisation Services Market was worth USD 46.7 billion in 2021 and is expected to be worth USD 234.8 billion by 2030, increasing at a CAGR of 17.6% from 2022 to 2030.
Small and medium-sized enterprises account for a sizable percentage of the Search Engine Optimisation Services industry, intending to increase their online exposure and attract more consumers.
The increased usage of mobile devices, as well as the advent of voice search, have transformed the way consumers look for information online, fueling the expansion of local SEO services.
Artificial intelligence and machine learning are increasingly being used in SEO since these technologies may assist enhance the accuracy and speed of keyword research and ranking algorithms.
1. Increase Online Visibility
An online presence is critical for organisations, especially startups, in today's digital age. 
SEO improves your website's internet presence and makes it easier for potential consumers to locate it. 
According to a survey, organic search accounts for more than 60% of website traffic.
This is where our approach and SEO strategy come into the picture and covers you from every angle and perspective.
2. Higher ROI
SEO is one of the most cost-effective methods of increasing website traffic in the long run
SEO, as opposed to paid advertising, can give long-term benefits with a better ROI. 
According to a study, inbound leads like SEO have a 14-16% closure rate, whereas outbound leads like direct mail or print advertising have a less than 2% close rate.
3. Competitive Advantage
SEO allows you to keep one step ahead of your competition in the online world. 
You can rank higher on search engines and attract more visitors and prospective clients by optimising your website and content. 
According to an SEO report, 82% of firms say SEO is becoming more successful.
4. Targeted Traffic
SEO enables you to target certain keywords and phrases that prospective clients are looking for. 
You may attract targeted visitors that are more likely to convert if you optimise your website for certain keywords. 
According to a survey, 70-80% of search engine users reject sponsored advertisements in favour of organic search results.
5. Better User Experience
SEO is about offering a better user experience for your website visitors as well as optimising for search engines. 
You can boost user engagement and lower bounce rates by optimising your website for speed, mobile responsiveness, and ease of navigation. 
According to Google research, if a website takes more than three seconds to load, more than 50% of mobile site visitors exit from it.
6. Increased Brand Credibility
SEO services assist startups in building brand reputation, which is vital to their success. 
When a company ranks higher on search engine results pages, potential buyers perceive it as more trustworthy and credible. 
This can result in improved brand awareness, more website traffic, and increased sales.
According to a marketing survey, more than 90% of respondents trust online reviews just as much as personal recommendations. 
Want to Take your Startup to New Heights with effective SEO strategies?
Choose Uvisible! The Best SEO Agency for Startups
Affordable Pricing
Uvisible offers affordable pricing for its SEO services, making it easier for startups to access high-quality digital marketing services without breaking their budget.
Proactive Approach
Uvisible takes a proactive approach to SEO, constantly monitoring and analyzing data to make adjustments and improvements to the strategy as needed. This ensures that startups are always getting the best results possible.
Dedicated Account Manager
Each startup that works with Uvisible is assigned a dedicated account manager, who serves as their main point of contact and is responsible for overseeing the entire SEO campaign.
Customized Strategy
Uvisible creates a customized SEO strategy for each startup based on its specific goals, industry, target audience, and budget. This ensures that the campaign is tailored to the unique needs of each business.
Customized Reporting
Uvisible provides monthly reporting to startups, so they can see exactly how their SEO campaign is performing and what improvements have been made. This level of transparency helps to build trust and ensures that startups are always informed about the progress of their campaign.
Comprehensive Services
In addition to the services already mentioned, Uvisible offers a range of other digital marketing services, including social media marketing, pay-per-click advertising, content marketing, and more. This allows startups to access a full suite of services to help them grow their business online.
So, What are you Waiting for? 
Are you Ready to Rank higher on Search Engines and Attract More Customers to your Website? 
If yes, then get in touch With Us TODAY, and let's start working on your SEO Strategy!
"Uvisible Digital Marketing Agency has an experienced team that would love to work as your extended team."