Are you frustrated with Mediocre Sales and Traffic on your eCommerce Website?
Looking to Grow your Online Sales?
Don't Waste any More Time and Get Ready for Skyrocketing Success by Hiring Uvisible!
A Performance Driven
Ecommerce Digital Marketing Services
Uvisible's digital marketing services for eCommerce along with its specialist team with years of expertise will provide a custom strategy that drives targeted traffic, increases conversions, and boosts sales.
So, its time to turn your online store into a sales machine with our best eCommerce marketing services by reaching your target audience organically with SEO services, getting in front of them on the search and display networks with targeted PPC ads, connecting with them on social media, engaging with automated email campaigns, and attracting new customers with compelling content marketing.
What Makes eCommerce So Important?
The eCommerce market is forecasted to produce over $5 trillion in revenue in the following years. 
This phenomenal rise in the eCommerce industry can be attributed to changes in customer behaviour as it has become more convenient to order products or services through smartphones or digital devices.
Reports also suggest a massive spike in Mobile eCommerce sales which is expected to account for more than 45% by 2023. 
The widespread use of novel technologies, extensive personalization, the development of new policies, and the intelligent integration of cutting-edge solutions has also revolutionised the eCommerce market and created a dire need of digital marketing services for eCommerce. Other factors are as follows:
Rise in Internet Penetration
Because of the ubiquitous availability of the internet and the growing number of individuals utilising digital devices, the potential consumer base for eCommerce sites has substantially grown.
Hassle-Free Shopping Experience
With the advent of eCommerce, people can shop online from the convenience of their couch, at any hour of the day or night. Many customers appreciate the ability to shop around and get the best deal without leaving their homes thanks to this feature.
Better Logistics and Delivery
Ecommerce businesses with digital marketing services for eCommerce can now fulfil orders from customers all over the world in a more timely and cost-effective manner as a direct result of developments in distribution and logistics technologies.
Technological Advancements
With the growth of smartphones, mobile devices, and high-speed internet, people can now purchase online more easily and quickly. Businesses may also improve the online buying experience by providing features such as virtual try-ons, augmented reality, and real-time customer assistance.
Safeguarding Customer's Trust
As more people get acquainted with online buying, confidence in eCommerce has grown. In addition, eCommerce businesses have implemented safeguards to maintain the security of online transactions and preserve customer data, which has further boosted consumer trust in this process.
Personalization
Businesses in the eCommerce space may leverage consumer data and technological advancements to provide a more individualised shopping experience by recommending specific products, highlighting deals that are relevant to the individual, and so on.
Nothing Is as It Seems!
Best digital marketing services for eCommerce are Needed NOW, more than Ever!
Discover the Harsh Realities of the Ecommerce World!
Increase in Competition
The rapid expansion of eCommerce has led to a proliferation of online businesses, creating intense competition for customer attention and market dominance.
Higher Chances of Fraud
Businesses that engage in eCommerce must safeguard their customer information and avoid illegal activity, such as identity theft and credit card fraud. This necessitates recurrent investments in technology and security measures.
The problem with Customer Retention 
With so many eCommerce businesses competing for clients, it can be tough to stand out and attract new customers, much alone retain them. To stay ahead of the competition, eCommerce businesses must spend on eCommerce marketing services and client retention methods.
Prompt Customer Service
In the eCommerce business, customers are unable to physically touch or view things before making a purchase; therefore, companies must provide exceptional customer care. This necessitates investments in digital marketing services for eCommerce, followed by technology, training, and personnel to provide prompt and effective customer service.
Logistics Management
It is one of the biggest challenges faced by any eCommerce business. To guarantee timely and acceptable product delivery to customers, eCommerce enterprises need to have logistics and fulfilment systems that are both efficient and cost-effective. Spending on digital marketing services for eCommerce equipment, software, and people is necessary.
Maintaining Product Quality and Authenticity
For eCommerce businesses, another major roadblock is to ensure their product or service quality and authenticity as it aids in establishing confidence and credibility among the customers. It further requires a constant commitment to eCommerce marketing services, quality control, product testing, and supply chain management.
Inventory Management
To guarantee that items are always in stock and accessible for purchase, eCommerce sites must have excellent inventory management systems in place. This necessitates continual inventory monitoring, forecasting, and planning.
Uvisible's digital marketing services for eCommerce Sites help in building a strong brand name and generating consistent leads and sales at an effective ROI.
Whether you want a website or want to manage your social media profile or generate leads, Uvisible.com can help you in crafting and executing 360 degrees best ecommerce marketing services that help you generate leads easily.
145%
Organic Traffic - Increase
46%
Average Visit Duration - Increase
61%
Pages Per Session - Increase
How can eCommerce Digital Marketing Services help eCommerce businesses to Grow?
What does an eCommerce Marketing Services Agency do?
Customer Acquisition
Through targeted advertising, search engine optimization, and social media marketing, eCommerce marketing services agencies may help such firms reach and interact with new consumers.
Ecommerce firms may use digital advertising platforms such as Google Adverts, Facebook Ads, and others to display ads to their target audience based on demographics, geography, interests, and other variables.
This enables companies to reach out to potential clients who are most likely to be interested in their products or services.
Search Engine Optimization
SEO is the practice of optimising a website to rank higher in search engine results pages (SERPs) for relevant keywords. This enables eCommerce firms to reach out to potential clients who are actively looking for items or services similar to theirs.
Social media platforms such as Facebook, Instagram, and Twitter offer a big user base and allow businesses to communicate with their target audience in real-time.
Social media may be used by ecommerce firms to market their items, communicate with consumers, and increase traffic to their websites.
Strong Brand Building
Ecommerce digital marketing services for such sites may raise their visibility, reliability, and consumer loyalty within their target demographic by creating and distributing a unified brand message across all available digital media platforms.
A consistent brand message helps eCommerce businesses stand out in a crowded online market and reinforces their brand identity to customers.
Digital marketing services can help businesses create a consistent brand message and use it across all digital channels, like the website, social media, email, and advertising.
Ecommerce businesses can raise brand awareness and recognition by using digital marketing services to reach and connect with their target audience. This helps businesses establish themselves in the minds of potential customers as a brand they can trust.
Ecommerce businesses can build brand loyalty and long-term customer relationships by always delivering high-quality products and giving great customer service.
Digital marketing services can help businesses promote these viable objectives about their brand to increase customer retention.
Increased Sales
Digital marketing services for eCommerce sites have the potential to assist an organisation to grow both its sales and its overall revenue generation by attracting more customers and leads to its online storefront.
Ecommerce businesses may benefit from eCommerce digital marketing services by driving traffic and leads to their website, boosting the possibility of purchases.
This may be accomplished through email marketing, PPC services, influencer marketing, and other forms of digital marketing.
Ecommerce organizations may benefit from eCommerce marketing agencies by optimising their website and marketing activities to maximise the possibility of conversions, or purchases.
This includes experimenting with alternative website designs, checkout methods, and other aspects of the customer experience to guarantee that customers can purchase things conveniently and swiftly.
Customer Engagement
Best eCommerce marketing services agencies enable such businesses to interact with customers in real-time via chatbots, email, and social media marketing, increasing customer satisfaction and loyalty.
Chatbots are AI-powered systems that enable businesses to connect with consumers in real-time via chat networks such as Facebook Messenger.
Ecommerce companies may employ eCommerce digital marketing agencies to build up and use chatbots to give clients rapid and easy support, enhancing customer happiness and loyalty.
It is a highly successful technique for eCommerce firms to communicate with consumers and advertise their products or services.
Businesses may use digital marketing services to plan and execute efficient email marketing campaigns that reach their target demographic and generate sales.
Platforms such as Facebook, Instagram, Twitter, and others allow eCommerce companies to communicate with customers in real time.
How to Grow Online Business with the Best eCommerce Marketing Services?
Transform Your Online Game with Uvisible as your Best Ecommerce Marketing Services Agency
Drive Traffic & Sales to the Next Level
Ecommerce SEO
Our digital marketing services for eCommerce make the best use of SEO. Through this process, we will improve your website's structure, content, and keywords to rank higher on search engine results pages (SERPs).
As a top rated SEO Agency for Ecommerce, our approaches are focused on Keyword Research, On-Page SEO, and Link Building. We believe an eCommerce site that ranks higher in search results is more likely to attract quality traffic and drive sales.
Pay-Per-Click (PPC) Services
Uvisible's eCommerce digital marketing services agency offers detailed PPC services by running ad campaigns on search engines, social media platforms, and other websites and paying each time someone clicks on one of the ads.
This form of advertising is very targeted and may be an extremely efficient method of driving traffic and sales to an eCommerce site.
Marketing on Social Media
Uvisible as the best eCommerce marketing services agency will promote your website using social media platforms such as Facebook, Instagram, and Twitter, this particular marketing strategy is also known as social media marketing.
Through this, we will produce and distribute content, run advertisements, and connect your eCommerce business with followers. As social media marketing seeks to enhance brand exposure, and increase visitors to an eCommerce site, and sales.
Content Promotion
To attract and engage potential consumers to your eCommerce site we will focus on content promotion or marketing as it consists of developing and sharing high-quality, helpful information.
Examples of this are blog entries, infographics, videos, and other forms of information.
As the best eCommerce marketing services agency, we aim to create trust and credibility for your business with its target audience by giving good information and resources, which can lead to greater sales.
Email Marketing
Email marketing is the practice of sending promotional emails to clients and prospects to increase revenue and establish connections.
Our best eCommerce marketing services deals in newsletters, product promos, and other forms of communication under this marketing strategy. With email marketing, Uvisible successfully reaches customers and uses it to create repeat sales and establish brand loyalty.
Affiliate Marketing
Affiliate marketing entails collaborating with other websites and businesses to promote an eCommerce business and earn sales commissions.
Uvisible with its years of expertise as an eCommerce digital marketing services agency is a reputed affiliate and advertises an eCommerce business on various websites, and social media platforms, ensuring phenomenal exposure to your products and services.
Influencer Marketing
Influencer marketing is nothing but collaborating with social media influencers to promote an eCommerce brand among their followers.
As the best eCommerce marketing services agency, we believe influencers with big and active following on platforms such as Instagram and YouTube, can be used to reach a specific demographic and increase your business' sales.
Conversion Rates Optimization (CRO)
At Uvisible CRO is paid special attention to enhancing an eCommerce site's design and user experience to increase the possibility that visitors will complete a desired activity, such as completing a purchase.
Our digital marketing services for eCommerce include aspects such as the call-to-action, product pages, and checkout process testing and optimization.
We believe eCommerce sites' conversion rates and revenues can be increased by enhancing the user experience.
Help with Web Design and Development
Uvisible aims at establishing a personalised website that highlights your eCommerce business and delivers a smooth client experience.
Our eCommerce marketing services involve actions such as designing the style of the site, producing bespoke graphics and photos, and developing functionality such as a shopping cart and checkout procedure.
With this, your business has a good potential to increase its chances of attracting and maintaining customers and boosting sales.
Mobile Optimization
We understand that most customers making online purchase decisions are mobile users. Hence, as the best eCommerce marketing services agency, we help sites to give their customers access through mobile devices to the best possible user experience.
This strategy also aids in search engine rankings because search engines such as Google prioritise mobile-optimized websites.
As a result, having a mobile-friendly eCommerce site is critical for reaching a larger audience and increasing sales and revenue.
 Customer Loyalty Program
With our eCommerce digital marketing services agency, your site can build long-lasting relationships with customers and enhance your customer retention rate.
By giving rewards, discounts, or special deals, these programs encourage customers to keep shopping with your brand.
So, adding our customer loyalty program is a good way for your business to get customers more involved, increase customer engagement, drive repeat purchases, and ultimately, grow their business.
With Uvisible Don't Forget to Unlock Unlimited Possibilities for your eCommerce Business!
Streamline Your Business Processes
Fortify Your Online Presence
Decrease Shopping Cart Abandonment and Boost Sales
Expand Your Customer Reach
Improve Your Business Productivity
Minimize Unnecessary Expenditures
Steer Clear of Poor Customer Experiences 
Are your Read to  Accelerate Your eCommerce Growth 
Let's Target the 81% of Smart Shoppers who Research Online Before Making a Purchase and Make those Abandon Shopping Carts Live Again!
Contact Us Today and Get Your FREE Ecommerce Marketing Strategy Roadmap Design Now!
Uvisible's experienced SEO team would love to work as your extended team.
"Uvisible's SEO Audit and step by step recommendation PPT was really easy to understand and follow. Our website ranks in top 10 positions for most of our important keywords"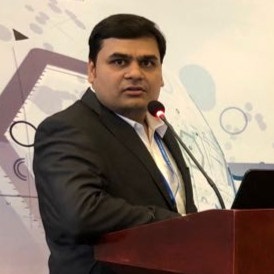 "Uvisible conducted the SEO audit of our website and helped us filter out duplicate content, unwanted pages and target our keywords appropriately."
Pushpendra Agrawal
CEO, MSG91.com
"Uvisible handled our entire digital marketing portfolio quite professionally and helped us hit top 10 rankings and acquire leads at a profitable cost."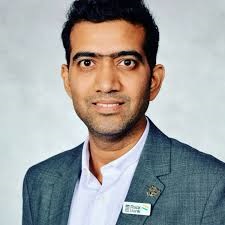 Narendra Sen
CEO, Rackbank.com
FAQs-
Q1. Hire Uvisible for Digital Marketing of Your eCommerce Site
Uvisible is a team of experienced digital marketing professionals who would understand your marketing and business needs and frame a sales-focused digital marketing strategy and campaign that would help you grow the business.
Q2. How are Sales Generated by Digital Marketing for Ecommerce Sites?
We understand the product's quality, differentiating factors, pricing, etc and after our discussion, we prepare a theme-based campaign plan to run ads on Google, Facebook, Instagram, Local city handles, and other digital platforms by creating audiences that would be a good fit.
Q3. Can Digital Marketing help E-Commerce Sites?
Digital Marketing is one of the best things that has contributed to the branding and marketing of e-commerce sites because it not only helps in generating leads but also sales at an optimum cost. In comparison to newspapers and magazines, radio ads, and hoardings, digital marketing brings leads and sales at a lower cost.
Q4. What is the Cost of Sales generated by Digital Marketing?
Every E-commerce site is different and the products that they offer are different. Hence, the audience too is different and so is the cost of every sale. Depending on the product, audience, market, demand, and pricing, the cost per sale would be different and after a small experiment, we can know how to scale up the marketing initiatives.
Q5. How can Digital Marketing help an E-Commerce Business?
Digital Marketing helps in generating traffic that converts into customers. Secondly, you come to know which source or platform (Google, Facebook or others) is working well for you. Lastly and the best part is that the investment can start from a very small amount whereas if you advertise in a newspaper, the minimum amount required can be very high.
Q6. What are your strengths in E-commerce Digital Marketing?
While Uvisible recommends focusing on all aspects of digital marketing, we are extremely strong in managing SEO campaigns for e-commerce sites as we can conduct comprehensive SEO audits of your website as well as your competitors to find out SEO gaps and build a step-by-step action plan to drive organic traffic.