Explore the Power of India as an Emerging Digital Nation!
For Quicker Results, Customized Bid Management, and Higher ROI
Hire Uvisible as Your
Goal-Oriented and Dedicated
Outsource PPC Agency India
As of now, India is rapidly expanding to become the largest outsourcing hub worldwide. Today, businesses can't cut costs and raise profits without resorting to outsourcing. 
Thus, India has become the world's preeminent outsourcing destination across all sectors. And, one such flourishing sector is PPC Advertising or Marketing.
Uvisible is a growing PPC Outsourcing India agency that specializes in offering performance-driven PPC Services to companies all over the world. 
Our PPC professionals have the knowledge and ability to help you meet your advertising goals and optimise your return on investment, with years of experience and a proven track record of providing exceptional results.
Our dedication to offering great client service, along with our knowledge of the most recent technologies and strategies in the PPC sector, distinguishes us from the competition. 
Your entire ad campaigns and management are carefully and closely worked upon by our dedicated and purpose-driven approaches which we take care of with utmost sincerity and professionalism.
We at Uvisible are here to help you succeed, whether you want to enhance your online visibility, attract more visitors to your website, or increase your sales and conversions.
Achieve Skyrocketing Boost to your PPC Campaigns!
Drive Users and Witness Amazing Results!
With Uvisible as your Outsource PPC Agency India! 
Cost-effective Solutions 
With Uvisible as your outsource PPC agency india, you can take advantage of our cost-effective solutions designed to help you maximise your advertising budget while saving money.
Experienced Team
As an Outsource PPC India Agency, we have a team of PPC experts who have years of experience and a deep understanding of the latest tools and techniques in the industry. We use this experience to deliver high-quality and performance-driven results to our clients.
Customizable Services
At Uvisible, we understand that every business's needs and requirements are unique. That's why we as an outsource PPC India company offer customisable solutions to meet your tailor-made needs depending upon your particular target audience, target specific keywords or use a specific advertising platform.
Detailed Reporting and Tracking
For any outsource PPC India organization conducting the right reports and assessment of the targeted PPC campaigns is extremely crucial. At Uvisible we use the latest tools and technologies to deliver and provide the best campaign, ads, keywords, location, and device level reports which help to give vital insights for top-notch results.
Dedicated Support
Our team is dedicated to providing exceptional customer support and ensuring that your PPC campaigns are running smoothly. Whether you have questions, or concerns, or need help with anything else, Uvisible as your outsource PPC agency India is here to help.
Campaign Creation and Management 
Outsource PPC India agency like ours aids in creating and managing effective PPC campaigns on platforms such as Google Ads, Bing Ads, and other major advertising networks. Our dedicated and diligent PPC team will work closely with you to develop a strategy that meets your needs and achieves your advertising goals.
Keyword Research and Targeting
Our Outsource PPC India team of experts will conduct thorough keyword research to determine the best keywords to target for your PPC campaigns. We'll utilise this data to craft an in-depth advertising plan that gets in front of your ideal customers and brings qualified leads to your website.
Ad Creation and Optimization
We pay special attention to forming compelling ads that are optimized for maximum results. We make use of the most up-to-date technologies and methods to guarantee that your advertisements are viewed by the appropriate audience members and that you get the most of the return on advertising spend.
Effective Re-marketing Campaign
Uvisble's progressive re-marketing strategies let you spend your advertising money most profitably by tapping into and re-engaging the prospects, who are at their prime for conversions. This allows you to maximise the number of customers you bring in from your advertising efforts.
Proficient Paid and Display Ad Campaigns
As your Outsource PPC India agency, we supplement your paid search marketing with relevant and well-targeted ads to guarantee that your site receives a lot of traffic and converts successfully. Furthermore, we also increase your sales potential and total ROI by increasing exposure, creating brand recognition, and reaching your target audience with intelligently focused and cost-effective display ads.
Accounts Audit and Strategic Analysis
To maximise the effectiveness of your advertising budget, we conduct a thorough analysis with the help of our PPC Audit Services
Bid Optimization and Control
With us your Outsource PPC India company,  we will aim to fulfill your campaign objectives through the strategic selection of keywords, the ongoing monitoring of advertising performance, and the efficient optimization of bids.
It's Time to Unleash your PPC Potential 
Check Out! Our Effective and Detailed PPC Strategy
Conducting an Assiduous Website Audit 
Setting Clear Goals & Objectives
Planning a Formidable Bidding Strategy
Detailed Competitor Analysis and Monitoring
Audience and Keyword Targeting
Creation of Compelling Ad Campaigns
Landing Page Optimization
Monitoring Ads Performance
Reporting with Actionable Insights
Look at the Results— First!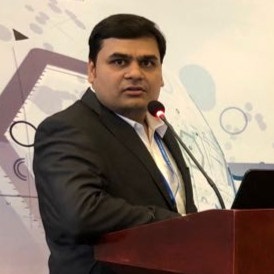 "Uvisible's SEO Audit and step by step recommendation PPT was really easy to understand and follow. Our website ranks in top 10 positions for most of our important keywords"
Pushpendra Agrawal
CEO, MSG91.com
"Uvisible conducted the SEO audit of our website and helped us filter out duplicate content, unwanted pages and target our keywords appropriately."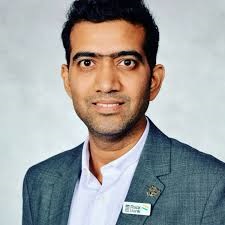 Narendra Sen
CEO, Rackbank.com
"Uvisible handled our entire digital marketing portfolio quite professionally and helped us hit top 10 rankings and acquire leads at a profitable cost."
Unable to Figure out the Right Digital Marketing Strategy to Increase your 
Online Reach and Customer Acquisition! 
Try, the Services of an Outsource PPC Agency India!
The Financial Gains From PPC Outsourcing Are Enormous!
Expertise
PPC professionals have the expertise, abilities, and experience to build, manage, and optimise successful PPC programmes.
And, also they have a significant amount of industry experience which can be validated through their Google Ads certification.
Adapt and Grow with Ease
Businesses get the freedom to change their advertising budgets and campaigns when they hire or outsource PPC India for their pay-per-click campaigns and running ads.
Efficiency Meets Effectiveness
PPC professionals are frequently capable of managing campaigns more effectively, which typically results in a greater return on investment.
They also focus on getting the right ROI for your advertising budget to make sure you get the most of your money.
Steer Clear of Competition
PPC professionals keep current on industry trends, developments, and competition allowing them to swiftly alter campaigns as needed.
Fresh Set of Eyes
Outsource PPC India company campaigns provide a fresh viewpoint on campaigns, assisting firms in avoiding a rut with their advertising efforts.
Streamline Your PPC Process
PPC experts can handle campaigns more effectively, saving business owners crucial time.
Novelty
PPC experts are frequently imaginative in their approach to advertising, employing new and unique tactics to achieve results.
Online Reputation Management
Outsource PPC agency india can monitor and resolve any bad effects on a company's reputation, assisting in the protection of the brand's image and also running various ad campaigns on similar keywords.
Optimizing Your Ad Budget
Outsource PPC agency India can remove the need to employ and train in-house personnel, lowering human expenses.
Stay Ahead with Cutting-Edge PPC Tools
A plethora of outsource PPC agency India benefit from professionals who are part of their team and have access to the latest tools and technology to remain ahead of the competition and get greater outcomes.
Data-Driven Decisions for Better Results
Outsource PPC agency india empowers PPC professionals with the knowledge and resources to evaluate data and make educated campaign decisions, resulting in greater outcomes.
Improved Targeting
PPC experts have a better understanding of how to reach the right audiences and how to scale advertising campaigns.
Invest in Success with Outsource PPC India
Businesses that hire a team of PPC professionals might experience a higher return on investment than if they manage campaigns in-house.
Focus on Core Business Activities
Outsource PPC agency india helps companies to focus on their core competencies while specialists manage advertising campaigns.
Scaling to New Heights
Outsource PPC India agencies can scale campaigns according to requirements, ensuring that businesses are kept up as they expand.
Leverage Expertise for Maximum Impact
Outsource PPC India agencies including the best PPC professionals and experts in the field of PPC advertising, and companies may benefit from their knowledge.
Effortless Multi-Account Management
PPC experts can efficiently handle several advertising accounts, boosting campaign reach and effectiveness.
Ready for a PPC Strategy That Delivers Results?
Choose Uvisible, Your Go-To Outsource PPC Agency India!
Put an End to your Ineffective PPC Campaigns!
And Say Hello to Boosting Leads, Sales, and Profits!
Contact Us and Maximize your PPC Strategy NOW!
"Uvisible Digital Marketing Agency has an experienced team that would love to work as your extended team."
FAQs
Q1. What to expect from an Outsource PPC agency?
Expertise in PPC strategies, ad creation, budget management, reporting, and optimization to improve ad performance and ROI.
Q2. What are the benefits when you outsource PPC campaigns?
Access to PPC expertise, time savings, cost-efficiency, improved ad performance, and better ROI.
Q3. How much does an agency charge for PPC?
PPC agency costs vary based on factors like campaign complexity, ad spends, and management fees, typically starting at $500/month.
Q4. How do I choose a good PPC company?
Consider factors like expertise, experience, references, and communication when choosing a PPC company that aligns with your business goals.
Q5. Why outsource PPC?
Outsourcing PPC allows businesses to access expert knowledge, improve ad performance, save time and money, and focus on core business activities.
Q6. What does a PPC agency do?
PPC agencies create, manage, and optimize ad campaigns to drive targeted traffic and improve ROI while staying within budget and meeting business goals.
Q7. Do you need a PPC agency?
You may need a PPC agency if you lack the in-house expertise, time, or resources to create, manage, and optimize campaigns that drive targeted traffic and improve return on investment.
Q8. Is PPC successful?
PPC can be a highly successful advertising channel or a digital marketing strategy when campaigns are well-planned, executed, and optimized to reach the right audience and goals.