Plumber Digital Marketing Agency
Are you Tired of Struggling to Attract New Customers and Grow your Plumbing business? 
Look no further than Uvisible
Your Dedicated 
Digital Marketing Agency for Plumbers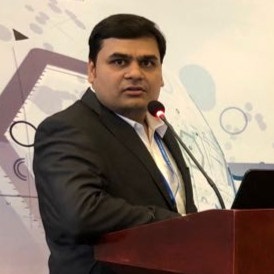 "Uvisible's SEO Audit and step by step recommendation PPT was really easy to understand and follow. Our website ranks in top 10 positions for most of our important keywords"
Pushpendra Agrawal
CEO, MSG91.com
"Uvisible conducted the SEO audit of our website and helped us filter out duplicate content, unwanted pages and target our keywords appropriately."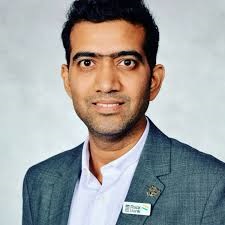 Narendra Sen
CEO, Rackbank.com
"Uvisible handled our entire digital marketing portfolio quite professionally and helped us hit top 10 rankings and acquire leads at a profitable cost."
We are a committed and goal-oriented Plumber Digital Marketing Agency that specialises in assisting plumbing companies in growing their operations online. 
Whatever plumbing services you provide, ranging from Drain Cleaning, Core Drilling, Fixture Plumbing, Gas Line Repair and Replacement, Hydro Jetting, Piping and Repiping, Plumbing Inspections, Plumbing Maintenance, Sewer and Water Leaks, Trenchless Sewer Line Replacement, Toilet Replacement & Repair, Water Heater Repair and Replacement or Tankless Water heaters, we will perform result-driven Plumber Marketing Agency Services.
With years of industry expertise, Uvisible as a Plumber Digital Marketing Agency has established a thorough grasp of the particular problems and possibilities that come with marketing such business, and we are dedicated to producing the best possible outcomes for our clients.
Our skilled team comprises seasoned experts with love for Plumber Digital Marketing Services and a thorough grasp of the plumbing business. 
We take pride in our ability to deliver customized service to each of our clients, working closely with them to understand their specific objectives and goals and developing a bespoke Plumbing Marketing Agency plan to help them succeed.
We understand the importance of each project and pay special attention to every detail to guarantee that we offer high-quality work that fulfils our client's expectations. 
Our cost, fast reporting and tracking, and proactive approach distinguish us from other Plumber Digital Marketing Agency services in the business.
When you deal with Uvisible as your Online Marketing Agency for Plumbing Companies, you can be confident that you are collaborating with a group of professionals committed to your success. 
We are dedicated to offering the best Plumbing Marketing Agency services available to assist in attracting more leads, increasing conversions, and improving your online visibility. 
Let us assist you in taking your plumbing business to the next level and achieving your goals.
Rise of Plumbing as a Rising Industry
The plumbing business includes a diverse spectrum of specialists that install or repair pipelines that transport liquids or gases. 
Plumbers operate in a variety of settings and are frequently on call around the clock for emergencies like leaks or pipe bursts that require rapid treatment to avoid significant long-term damage.
Plumbers' typical jobs include repairing or replacing leaking pipes, installing domestic fixtures (such as sinks, showers, and toilets), repairing or replacing water heaters and water conditioning equipment, and maintaining lawn sprinkler systems.
Overall, the plumbing business is expanding and shows no signs of stopping.
While the COVID-19 epidemic caused economic disruption and increased unemployment across industries, the plumbing industry has mostly recovered.
Demand for plumbing services is expected to increase over the next five years.
The sector's services were even designated "vital" during the epidemic.
As of 2021, there will be 127,343 plumbing enterprises and 565,537 sector employment, with a revenue of around $124 Billion. Thus, this explains why hiring Online Marketing Agency for Plumbing Companies is the need of the hour.
In Today's Cutthroat Business Environment! 
Digital Marketing for Plumbers Companies is no longer a nice-to-have but an Absolute Must!
Increased Online Visibility 
You may boost your online presence and reach a broader audience by using the Plumbing Marketing Agency services.
Improve Conversion Rates
You can enhance your conversion rates and convert more leads into paying customers with the correct Plumber Marketing Agency methods.
Stay Ahead of the Competition
You may keep ahead of the competition and attract more clients by utilising the most recent Digital Marketing for Plumbers tactics.
Increase Customer Engagement
By hiring Plumber Marketing Agency, you can enhance consumer engagement and develop long-term connections by providing compelling content and connecting with them on social media.
Measure Results
You may track your outcomes and make data-driven decisions with Plumbing Digital Marketing Agency to improve your efforts for optimal success
Enhance Customer Experience
You may improve the customer experience by giving important information and resources to your target audience through Plumber Marketing Agency services.
Generate More Leads
By optimizing your website and creating targeted advertising campaigns, you can generate more leads for your business.
Build Brand Awareness
Plumber Digital Marketing Agency services allow you to build brand awareness and establish your business as a trusted authority in the industry.
Target-Specific Demographics
With Plumber Digital Marketing Agency, you can target specific demographics and reach the customers who are most likely to need your services.
Improve Your Online Reputation
Plumber Digital Marketing Agency can help you manage your online reputation and ensure that your business is perceived in a positive light.
Cost-Effective
Plumber Digital Marketing Agency services are a cost-effective way to reach your target audience and generate leads for your business.
Stay Relevant
With the ever-changing landscape of Plumbing Marketing Agency services, it's important to stay up-to-date on the latest trends and techniques to remain relevant and competitive.
Ready to Skyrocket your Lead Generation and Take Your Business to New Heights?
Try Uvisible as your Plumber Digital Marketing Agency
Uvisible is a full-service Digital Marketing for Plumbers Agency specialising in comprehensive and personalised marketing solutions for plumbing companies. 
With years of industry expertise, we understand the particular problems that plumbing firms confront when promoting their services online. As a result, we've created a suite of services designed exclusively to plumbers' requirements, including:
Paid Advertising
Uvisible specializes in search engine marketing. Being a Google-accredited Plumber PPC Agency, our staff is well-versed in managing and maintaining effective Google ad campaigns to achieve outstanding results for our customers.
Uvisible as a go-to Plumber Marketing Agency looks to increase your lead generation and expand your online presence owing to its customized strategies and Plumber Digital Marketing services.
Local Search Optimization
Uvisible as a Plumbing Digital Marketing Agency considers Location-based Search Optimization to be extremely crucial for such a business. Our team has vast expertise in optimizing websites for local search and ensuring that the companies of our clients appear in relevant local search results.
Through proximity-based search optimization, we aim to increase customer acquisition and expand the online presence of plumbing companies. 
Customized Strategy
We work closely with our plumbing clients to develop customized marketing strategies that are designed to meet their specific business goals and objectives.
Whether it's increasing brand awareness, generating leads, or improving customer retention, we've got you covered in every facet through our Plumber Marketing Agency services.
Experienced Team
Our team of experienced digital marketers has a deep understanding of the plumbing industry and knows how to create effective Plumber Digital Marketing campaigns that resonate with your target audience.
Proven Results
Our track record as a Plumber Digital Marketing Agency speaks for itself – we've helped numerous plumbing companies achieve significant growth through our digital marketing services. From increased website traffic to higher conversion rates, our strategies deliver real, measurable results.
Affordable Pricing
Through our Plumbing Digital Marketing Agency services, we believe that every plumbing company should have access to high-quality plumber digital marketing services, which is why we offer our services at competitive, affordable prices.
Transparent Reporting
As a Plumber Digital Marketing Agency, we take pride ourselves in our transparent reporting practices, which keep you informed about the progress and success of your marketing campaigns.
You'll always know exactly where your marketing dollars are going and how they're contributing to your bottom line.
Online Visibility Enhancement
Our Plumber SEO Services are designed to help your plumbing company rank higher in search engine results pages (SERPs), improving your visibility and driving more traffic to your website.
Social Media Management
Our social media management services can help you build a strong presence on social media platforms like Facebook, Twitter, and LinkedIn, connecting with your target audience and engaging them with your brand.
Content Creation
Uvisible as a Plumbing Digital Marketing Agency offers services that create high-quality, engaging content and helps to establish your plumbing company as a thought leader in the industry. From blog posts to videos, we've got you covered.
Website Design and Development
Our team of web designers and developers can create a modern, responsive website that showcases your Plumbing Digital Marketing Agency services and attracts more leads.
Reputation Management
We help plumbing companies maintain a positive online reputation by monitoring online reviews and managing your brand's online presence.
Within our Plumber Digital Marketing Agency services, we also provide reputation management services that can help you build trust with your customers and improve your credibility in the industry.
Don't Miss Out on Other Benefits of Hiring Uvisible
Dedicated Account Manager
You will have a dedicated account manager who will be your point of contact and work closely with you to ensure that your campaign is successful.
Timely Reporting and Tracking
As a Plumber Digital Marketing Agency, we provide timely reporting and tracking so that you can see the progress of your campaign and make data-driven decisions.
Proactive Approach
We take a proactive approach to Plumber Marketing Agency services, to ensure that we are always one step ahead of the competition and delivering the best results for our clients.
Personalized Service
We provide personalized service to each of our clients, and we work closely with you to understand your unique needs and goals.
Expertise in the Plumbing Industry
As a Plumber Digital Marketing Agency, we offer flexible contracts to match your changing business demands and ensure that your Plumbing Marketing Agency strategy is always getting the most out of it.
Flexible Contracts
Uvisible as a Plumber Digital Marketing Agency has expertise in the plumbing industry and understands the unique challenges and opportunities that come with marketing a plumbing business.
Transparent Communication
We believe in transparent communication and will keep you informed every step of the way, from the initial consultation to the final report.
Interested in Taking your Plumbing Business to the Next Level? 
Contact Uvisible Today and Avail your FREE CONSULTATION with our Expert Plumbing Digital Marketing Team!
"Uvisible Digital Marketing Agency has an experienced team that would love to work as your extended team."
FAQs
Q1. What's the best plumber digital marketing strategy?
The best plumber digital marketing strategy would be to create a strong online presence through search engine optimization, social media, and local directories.
Q2. How do you promote a plumber?
Promote a plumber by optimizing their website for search engines, creating engaging social media content, and using targeted ads.
Q3. What is the best platform to advertise a plumbing business?
The best platform to advertise a plumbing business would depend on the target audience, but Google Ads, Facebook, and local directories are effective options.
Q4. How do I market my plumbing business on Instagram?
To market your plumbing business on Instagram, create visually appealing content showcasing your services, use relevant hashtags, engage with followers, and run ads.
Q5. Do Facebook ads work for plumbers?
Yes, Facebook ads can work for plumbers by targeting specific demographics and locations, showcasing services, and offering promotions or discounts.
Q6. How can plumbing SEO help my plumbing marketing?
Plumbing SEO can help your plumbing marketing by improving your website's visibility and search engine rankings, leading to more traffic and leads.
Q7. Why do plumbers need a website?
Plumbers need a website to establish their online presence, showcase their services, build trust with potential customers, and generate leads.
Q8. What is PPC in plumbing?
PPC (Pay-per-click) in plumbing is a type of online advertising where plumbers pay a fee each time their ad is clicked, driving traffic to their website.