PPC Audit Services
Is Your PPC Budget Being Optimized to Its Fullest Potential?
Are your Clicks not Leading to Conversions?
Stay Ahead of the Game with a Comprehensive PPC Audit of your PPC Account and 
Get a Clear Roadmap for Getting More Conversions from your PPC initiative!
By hiring Uvisible
Performance-driven PPC Audit Agency
Look at the Results— First!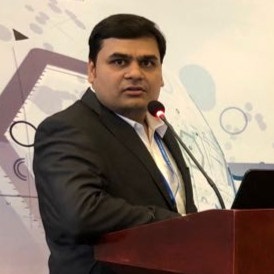 "Uvisible's SEO Audit and step by step recommendation PPT was really easy to understand and follow. Our website ranks in top 10 positions for most of our important keywords"
Pushpendra Agrawal
CEO, MSG91.com
"Uvisible conducted the SEO audit of our website and helped us filter out duplicate content, unwanted pages and target our keywords appropriately."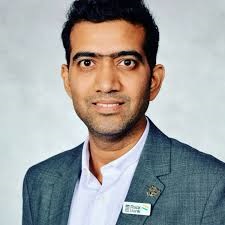 Narendra Sen
CEO, Rackbank.com
"Uvisible handled our entire digital marketing portfolio quite professionally and helped us hit top 10 rankings and acquire leads at a profitable cost."
Uvisible is a PPC Agency that understands the significance of every cent spent on pay per click advertising services. 
That's why we offer thorough and reasonably priced PPC audit services to help you make the most of your PPC budget. 
Our experienced team will identify the reasons for the non-performance of your current PPC setup, and uncover the hidden potential within your pay per click audit services campaigns, paving the way for maximizing your return on investment (ROI).
As a proactive PPC audit agency, we don't just scratch the surface when it comes to assessing your campaigns. 
We conduct in-depth PPC account audits, leaving no stone unturned. 
Our skilled analysts meticulously review every aspect of your PPC campaigns to identify any gaps and untapped opportunities.
What sets us apart is our commitment to conducting custom PPC audits. 
We understand that each business is unique, and we take the time to understand your goals and objectives. 
This allows us to customize our PPC audit services to your specific requirements, ensuring that our findings and recommendations are relevant, practical, and aligned with your business goals.
Our PPC audit services are designed to be affordable without compromising on quality. We believe that optimizing your PPC advertising shouldn't come with an exorbitant price tag. 
Our goal is to provide you with measurable value and a substantial return on investment. With us, you can expect comprehensive PPC campaign audits at a reasonable cost.
During our comprehensive PPC audit, we follow a detailed approach. 
Our pay per click audit services encompasses extensive keyword and audience research, ensuring that you are targeting the right keywords and reaching the appropriate audience. 
We evaluate your PPC advertising services, including ad copy and landing pages, and provide suggestions for improvement to boost click-through and conversion rates.
Additionally, we conduct competitor analysis, equipping you with valuable insights to stay ahead of the competition.
So, if you are looking for a low-cost, proactive PPC audit agency that combines experience, honesty, and measurable outcomes, Uvisible is the ideal choice. 
Let us guide you in optimizing your PPC advertising services and achieving remarkable growth. 
Why Settle for Mediocre PPC Performance? 
 Supercharge Your Performance with a Strategic PPC Audit from Uvisible!
Strategic PPC Success
At Uvisible, we provide complete PPC services centred on your goals. 
We learn about your product or service, finalise keywords and audiences, undertake competitive research, and offer a performance-branding strategy that is both effective and cost-effective. 
Trust us to increase conversions and assist you in achieving extraordinary PPC performance.
Expert PPC Guidance
Unlock the expertise of our trained PPC specialists with our comprehensive PPC audit services. 
Benefit from their extensive industry experience and gain valuable insights to enhance the effectiveness of your PPC ads.
Enhance PPC ROI
Our goal is to boost the return on investment (ROI) of your PPC campaigns with our dedicated PPC audit reports. 
Through meticulous analysis and study, we identify areas for improvement and provide strategic recommendations tailored to your business. 
Our focus is on optimizing campaign performance by refining budget allocation, targeting techniques, and strategies.
Regular PPC Performance Analysis
Stay on top of your PPC performance with our effective pay per click audit services, which offers regular analysis and monitoring. 
We provide insightful PPC audit reports and recommendations based on daily, weekly, and monthly evaluations, allowing you to quickly identify opportunities and address any challenges.
Optimize Campaigns by Location
Optimize your campaigns through our meticulous campaign-level analysis, including location optimization and targeting. 
Uncover the potential of different geographic areas and receive recommendations to enhance your targeting approach.
Refine Ad Groups for Better Performance
Achieve better results by diving deep into your ad groups. 
Our specialists with the help of goal-oriented PPPC advertising services analyze ad group structure, keywords, ad content, and targeting settings, providing valuable insights and recommendations to boost overall performance.
Smart PPC Budget Management
Maximize the impact of your PPC budget with our strategic budgeting techniques. 
We analyze budget allocation across campaigns and ad groups, ensuring your resources are allocated efficiently to achieve maximum results.
Maximize Results with Display and Search
Harness the power of both display and search advertising for optimal performance. 
Our PPC audit services cover targeting, ad formats, and creative elements, ensuring you leverage the combined strength of these channels.
Insights into Search Terms
Gain valuable insights by analyzing keywords and search phrases. 
Our in-depth keyword research helps refine your keyword strategy, eliminate underperforming terms, and optimize ad targeting.
Refine Targeting with Negative Keywords
Refine your targeting and increase campaign efficiency through the strategic use of negative keywords. 
Through our PPC campaign audit, we assess your negative keyword strategy and provide recommendations to exclude irrelevant searches and improve targeting precision.
In-Depth PPC Examination
Get a holistic view of your PPC campaigns with our thorough analysis. 
We evaluate ad performance, click-through rates (CTR), conversion rates, quality scores, and more, providing actionable recommendations to enhance overall campaign success.
Boost CTR and Lower CPA for Greater Results
Our primary goal is to increase click-through rates (CTR) and decrease cost per acquisition (CPA). 
Through the optimization of ad text, landing pages, targeting, and bidding strategies, we help drive higher conversion rates and achieve better campaign performance.
PPC Audit Services Across Top Platforms

Expand Your Reach with Uvisible NOW!
Google: With our PPC Audit Services, we optimize your Google Ads campaigns to drive maximum results. From keyword analysis to ad copy review, we ensure your campaigns are finely tuned for success.
Facebook: Tap into the vast audience of Facebook with our PPC Audit. We assess your Facebook Ads strategy, targeting, and creative elements to enhance performance and boost engagement.
Instagram: Leverage the power of visual storytelling on Instagram. Our Pay Per Click Audit Services evaluate your Instagram advertising, helping you refine your targeting, ad design, and messaging for impactful results.
Twitter: Engage your target audience on Twitter with our PPC Audit expertise. We analyze your Twitter Ads campaigns, identify areas for improvement, and recommend strategies to amplify your reach and conversions.
LinkedIn: Unlock the potential of professional networking with our PPC Account Audit on LinkedIn. We optimize your LinkedIn Ads, targeting specific industries, job titles, and interests to reach the right professionals and drive business growth.
How Can a PPC Audit Report Impact Your Advertising Success?
Comprehensive Evaluation
A PPC audit report gives a complete evaluation of your PPC campaigns, including ad performance, keyword efficacy, targeting techniques, and budget allocation. 
This assessment assists in identifying strengths, shortcomings, and opportunities for progress.
Performance Optimization 
The PPC audit report identifies opportunities for optimisation that can lead to improved campaign performance. 
Businesses may optimise their PPC strategy and obtain better results by identifying failing keywords, ad groups, or targeting settings.
Cost Efficiency 
PPC advertising may be expensive if not managed properly. 
PPC audit report provides light on budget allocation, ensuring that resources are utilised wisely for optimum ROI. 
It assists organisations in identifying needless ad expenditure, inefficient targeting, and irrelevant keywords, allowing them to optimise their budgeting tactics.
Campaign Alignment
Businesses may use a PPC audit to obtain insight into the alignment of their PPC campaigns and their overall marketing objectives. 
It ensures that the PPC campaigns' language, targeting, and goals are consistent with the overall marketing strategy, resulting in a more coherent and impactful advertising effort.
 Competitor Analysis
A competitor analysis may be included in a PPC audit report, allowing firms to better understand their competitive environment. 
Businesses can uncover possibilities to differentiate themselves and achieve a competitive advantage in the market by analysing competition strategy.
Timely Adjustments
The fact that over 80% to 85% of businesses haven't examined their ads in more than a month emphasises the need of frequent PPC audit reports. 
To remain competitive in the ever-changing PPC market, timely review and modifications based on the report's results are critical. 
Regular auditing helps organisations respond quickly to market changes, optimise performance, and capitalise on opportunities.
Performance Transparency
An audit report promotes transparency and responsibility for the functioning of the PPC. 
It enables organisations to monitor progress, quantify outcomes, and assess the success of their PPC efforts. 
This openness aids in making educated judgements and justifying resource allocation for PPC advertising.
Unlock the full potential of your PPC campaigns with Uvisible's top-notch PPC Audit Services!
Discover hidden opportunities, eliminate wasteful spending, and skyrocket your conversions. 
Don't settle for average when you can achieve extraordinary results. 
Take the first step towards PPC success and hire us today!
"Uvisible Digital Marketing Agency has an experienced team that would love to work as your extended team."