Offshore SEO Company
Want to Get Top Rankings @ Affordable Price?
Hire Uvisible! Your Perfromance-driven...
Offshore SEO Agency
Uvisible, an India-based Offshore SEO Company, is not just another SEO agency. With a wealth of experience, we take a proactive, data-driven approach, working alongside your team as a trusted extension.
We're more than a third-party vendor – we're your digital partner, treating your business as our own.
Looking for Higher Growth + ROI?
Here are Our Offshore SEO Services
Robust SEO Marketing Approach
At Uvisible, we create a robust Offshore SEO strategy that's meticulously tailored to align with your unique business goals. 
Our track record includes increasing organic traffic by an average of 60% for our clients within the first six months of engagement.
Website Optimization
Our team of experts leaves no stone unturned when it comes to optimizing your website. 
We optimize the structure, content, and performance, resulting in an average 40% improvement in search engine rankings and a significant enhancement in user experience.
Authority Building
Building authority is our forte. 
Through high-quality backlinks and industry-specific outreach, we've helped our clients achieve an average domain authority increase of 20 points, establishing their credibility in their respective niches.
On-Page SEO 
Fine-tuning on-page elements is crucial for optimal search engine visibility. 
As a result-driven Offshore SEo Company, our expertise in on-page SEO has led to an average 25% improvement in click-through rates (CTR) for our clients.
 Technical SEO 
We optimize the technical aspects of your website, improving crawlability, speed, and overall performance. 
This has led to a 50% decrease in page load times and an average 20% increase in organic traffic for our clients.
Off-Page SEO
Our comprehensive off-page Offshore SEO services significantly boost website authority and credibility, resulting in a 35% increase in organic traffic on average.
Target Keyword Strategy 
We excel in keyword research and targeting, ensuring that your content not only reaches but resonates with the right audience. 
Our clients have witnessed a 30% increase in organic keyword rankings within the first quarter of engagement.
Conversion Rate Optimization
Uvisible's data-driven approach to conversion rate optimization has resulted in an average conversion rate improvement of 15% for our clients, translating directly into increased revenue.
Content Creation and Marketing
Engaging content creation and strategic marketing campaigns are our forte. 
Our clients have experienced an average of 50% growth in organic traffic and brand engagement through our content strategies.
Local SEO Mastery
Harness the power of our Offshore SEO services to conquer local search results. 
With an impressive track record, we've delivered an average 40% surge in local search visibility for our clients. 
Elevate your online presence and leave a lasting impact on your local audience with our tailored Offshore SEO solutions.
Online Reputation Management
Protecting and enhancing online reputation is paramount. 
Our reputation management services have successfully maintained a positive online image, with an average 90% reduction in negative mentions.
Check Out Our Results— First!
145%
Organic Traffic - Increase
46%
Average Visit Duration - Increase
61%
Pages Per Session - Increase
"Uvisible's SEO Audit and step by step recommendation PPT was really easy to understand and follow. Our website ranks in top 10 positions for most of our important keywords"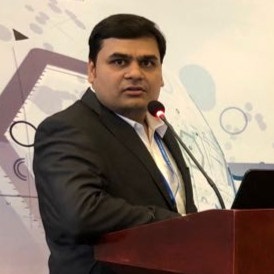 "Uvisible conducted the SEO audit of our website and helped us filter out duplicate content, unwanted pages and target our keywords appropriately."
Pushpendra Agrawal
CEO, MSG91.com
"Uvisible handled our entire digital marketing portfolio quite professionally and helped us hit top 10 rankings and acquire leads at a profitable cost."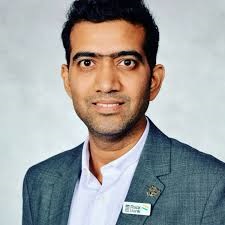 Narendra Sen
CEO, Rackbank.com
Why Offshore SEO Over In-House Teams?
In today's digital arena, the decision between offshore SEO and in-house teams is crucial. 
Offshore SEO offers distinct advantages regardless of the provider, transcending geographical constraints. 
From staying updated with evolving SEO trends to 24/7 support, technical prowess, cost-efficiency, and access to a diverse pool of experts, offshore teams provide a comprehensive solution. 
This section explores the broad benefits of Offshore SEO services, shedding light on why it's the strategic choice for businesses seeking enduring excellence in the digital realm.
Our elevated offshore teams are dedicated to keeping your SEO strategy cutting-edge. With continuous training and access to global insights, we stay at the forefront of evolving SEO trends.
We also ensure your strategy adapts swiftly to changes in search engine algorithms and industry shifts, guaranteeing sustained visibility.


Round-the-Clock Assistance
With a global presence spanning various time zones, Uvisible provides 24/7 support and maintenance. 
We understand that the digital landscape never sleeps, and our teams are always on hand to address concerns and optimize your campaigns.
This flexibility ensures that the SEO efforts are continuously monitored and adjusted to perform at their peak, irrespective of your location.


Our offshore teams consist of highly skilled Offshore SEO professionals with specialized expertise. 
They bring a diverse range of skills, from technical optimization to content creation and link-building.
Uvisible's technical competency extends to resolving complex SEO challenges, such as website migrations, mobile optimization, and structured data implementation, ensuring superior results for your business.
Cost-effectiveness is a hallmark of our Offshore SEO services. By outsourcing to Uvisible, you can significantly reduce overhead costs associated with maintaining an in-house team.
Our affordable pricing models allow you to invest your budget where it matters most, driving tangible results and a higher ROI.


Uvisible houses a vast pool of qualified experts who excel in diverse SEO disciplines. 
From Offshore SEO strategists to content creators and link-building specialists, our teams collaborate to provide holistic, comprehensive solutions.
This qualified expertise ensures that every facet of your SEO strategy is addressed with precision and efficiency, fostering sustained organic growth.


Market fluctuations and search engine updates demand quick adaptability. 
Uvisible as a goal-oriented Offshore SEO Company is well-versed in responding to dynamic changes in the digital landscape.
We proactively adjust your SEO strategy to align with shifting consumer behavior, industry trends, and evolving algorithms, keeping your brand consistently visible and competitive.
Why Choose Uvisible?  
We are the Best Offshore SEO Company!
Unmatched Expertise
With a seasoned team of Offshore SEO professionals, Uvisible boasts years of experience navigating the digital landscape. Our in-depth knowledge equips us to address your unique challenges.
Affordable Excellence
Uvisible offers affordable Offshore SEO solutions that prioritize your ROI. We optimize every dollar spent, ensuring tangible, cost-effective results that stand out in the competitive market.
Ahead of the Curve
Stay ahead with Uvisible's proactive approach. Our team diligently tracks the latest SEO trends and algorithm updates, strategically positioning your campaigns for success.
Data-Driven Strategy
Leverage insights from advanced tools and analytics. Uvisible provides actionable data, empowering informed decision-making to enhance your Offshore SEO services and strategies.
Focus on Core Growth
By entrusting your SEO needs to Uvisible, you gain precious time to concentrate on your core business activities, fostering growth and innovation.
Transparency & Reporting
At Uvisible, transparency is paramount. We maintain open communication and provide clear insights into your campaign's progress, ensuring you're always well-informed.
Round-the-Clock Support
Uvisible's dedicated team of Offshore SEO specialists is at your service 24/7. We're readily available to address your inquiries and concerns, ensuring uninterrupted support.
Still, Struggling to Decide?
Check this Out! Businesses with Offshore SEO see a 47% Traffic Boost!
Partner with Uvisible Today to Get the Best Results!
Have Questions? Chat with Us NOW
Uvisible Digital Marketing Agency has an experienced team that would love to work as your extended team.