Real Money Gaming Digital Marketing Agency
Want More Real Money Players and a Higher LTV?
Looking for Traffic, High-Quality Leads, and ROI for Your Gaming Platform? 
Partner with Uvisible as your Result-driven
Game Marketing Agency
Uvisible is not just a digital marketing agency; we are your strategic allies in the quest for real money gaming supremacy. 
With a team of dedicated experts who are both avid gamers and seasoned video game marketing agency professionals, we understand the pulse of the gaming industry like no other. 
Our passion for gaming combined with our data-driven digital strategies such as Gaming Ads, allows us to catapult your real money gaming platform to unparalleled heights.
Why Real Money Gaming Demands Expert Digital Marketing in Gaming Industry Services?
Lead Generation and Amplified Visibility
Digital marketing prowess extends to generating valuable leads, the lifeblood of any gaming venture. 
Platforms don't just become visible; they become unmissable. 
Through expertly crafted Gaming Ads campaigns and techniques, visibility is amplified across various platforms, ensuring players encounter brands wherever they explore the gaming universe.
Credibility and Trust
In the realm of real money gaming, players' stakes extend beyond mere entertainment; they trust their funds to your platform's integrity. 
Building and maintaining this trust is non-negotiable. Strategic marketing for the gaming industry contributes to this by crafting a virtuous online image. 
By showcasing your commitment to security, fairness, and player satisfaction, the expertise not only fosters trust but also elevates player engagement, encouraging longer and more rewarding interactions.
Dynamic Engagement
Gaming is no longer a solitary pursuit; it's a culture, a way of life. Interaction isn't just about transactions; it's about building relationships. 
Dynamic engagement fosters conversations and creates a thriving community of players who share a passion for your platform. 
From in-game events to social media interactions, brands become hubs of vibrant exchange and camaraderie.
Visibility in the Noise
Imagine a bustling virtual arcade where every corner houses a gaming platform vying for players' attention. 
Amidst this cacophony, effective digital marketing in the gaming industry acts as a beacon, slicing through the noise and casting a spotlight on your platform. 
With tailored game app marketing strategies and precision, your brand stands out like a gem amidst the sea of options, beckoning players to explore the exciting world you offer.
Targeted Player Acquisition
Picture a finely tuned archer targeting a bullseye. In the same vein, identifying and attracting the right players is paramount. 
Game app marketing strategies offer a quiver of arrows, each precisely aimed at the players most likely to convert. 
Through data-driven insights and meticulous targeting, efforts don't dissipate into the void; instead, they resonate with the audience primed to become the most loyal players.
Adaptation to Trends
The gaming landscape is a dynamic realm, where trends are born and evolve in the blink of an eye. 
Gaming advertising strategies don't just help keep pace; they position as trendsetters. 
By constantly monitoring and adapting to shifts, platforms don't merely follow trends but shape them. 
Brands become synonymous with innovation and anticipation, attracting players eager to be part of the next big thing.
Searching for the Ultimate Edge in Real Money Gaming? 
Discover How Uvisible's Gaming Advertising Services Can Elevate Your Success!
PPC Advertising
Harness the power of Pay-Per-Click (PPC) advertising or Gaming Ads to instantly flood your real money gaming platform with targeted traffic. 
Through carefully tailored and the best video game marketing campaigns, Uvisible leverages high-impact keywords and demographic insights to ensure every click brings potential players to your virtual doorstep.
Landing Page Optimization
Maximize player conversion and retention with meticulously optimized landing pages. 
Uvisible as a goal-oriented Game Marketing Agency fine-tunes every element, from layout to content, ensuring a seamless journey from visitor to loyal player.
Online Reputation Management
Building player trust is paramount. 
Uvisible as a performance-driven Marketing for Gaming Industry Agency not only crafts a positive online image but also actively maintains it. 
Through strategic reputation management, we safeguard your credibility, inspiring trust that transcends the virtual realm.
Social Media Marketing
Social media isn't just a platform; it's a realm of interaction. 
Uvisible as a result-driven Gaming Advertising Agency not only engages players but fosters a dynamic community. 
With compelling content, real-time engagement, and community-building, we transform your social channels into powerful growth drivers.
Analytics and Reporting
Informed decisions are the bedrock of success. 
Uvisible with structured Gaming Ads dives deep into data, extracting actionable insights. 
With a keen eye on the best video game marketing campaigns' performance, we ensure your strategies remain agile and aligned with player behavior.
SEO
Climbing the search engine ranks is essential for visibility. 
Uvisible as one of the leading Game Marketing Agencies employs expert Search Engine Optimization (SEO) Agency for gaming industry, driving organic traffic by ensuring your platform features prominently in search results.
Email Marketing
Direct communication with players is invaluable. 
Uvisible with its Digital Marketing in Gaming Industry crafts personalized email campaigns that keep players engaged, informed, and excited about your offerings.
Content Marketing
Valuable content resonates with players. 
Uvisible creates compelling, authoritative Gaming Ads content that establishes your platform as a go-to source of information and entertainment.
Google Web Stories Services
Uvisible taps into the immersive world of Google Web Stories Services, captivating mobile users with snackable, interactive content that showcases your gaming universe.
Video Marketing
Capture attention through captivating videos that showcase gameplay, offer tutorials, and provide insights into your gaming world.
Conversion Rate Optimization
Elevate player experiences by fine-tuning your Gaming Advertising platform for seamless navigation, enhanced engagement, and a higher rate of visitor-to-player conversion.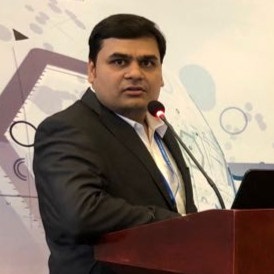 "Uvisible's SEO Audit and step by step recommendation PPT was really easy to understand and follow. Our website ranks in top 10 positions for most of our important keywords"
Pushpendra Agrawal
CEO, MSG91.com
"Uvisible conducted the SEO audit of our website and helped us filter out duplicate content, unwanted pages and target our keywords appropriately."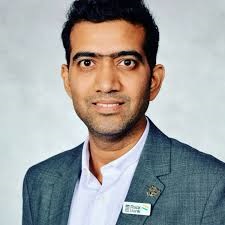 Narendra Sen
CEO, Rackbank.com
"Uvisible handled our entire digital marketing portfolio quite professionally and helped us hit top 10 rankings and acquire leads at a profitable cost."
Seeking More Than Just Game Marketing Agency Services? 
Discover Uvisible's Exclusive Perks for Real Money Gaming Triumph!
We understand the value of every dollar in the competitive realm of real money gaming. 
Uvisible's commitment to affordability ensures that you gain access to top-tier digital marketing expertise without straining your budget. 
Our pricing models are designed to provide exceptional ROI while allowing you to allocate resources where they matter most – in enhancing your gaming platform's growth.
In the fast-evolving world of real money gaming, staying ahead is a mandate, not a choice. 
At Uvisible, our proactive approach involves constant vigilance over industry shifts and emerging trends. 
We anticipate changes before they happen, enabling us to swiftly adapt our strategies. 
This proactive marketing for the gaming industry stance means that you're not just keeping up; you're leading the pack, well-prepared for what's on the horizon.
Navigating the gaming universe requires an innate understanding of its intricacies. 
That's why Uvisible as a result-driven Gaming Ads Agency boasts a team of dedicated gaming enthusiasts who genuinely comprehend the pulse of your audience. 
Our Gaming App Marketing Strategy experts speak the language of gamers, enabling us to tailor strategies that resonate deeply with your player base, fostering genuine engagement and enduring loyalty.
In the world of real money gaming, decisions based on data are your secret weapon. 
At Uvisible, we're fueled by insights. 
Every Gaming App Marketing strategy, every Gaming advertising campaign, and every action is meticulously backed by thorough data analysis. 
This data-driven approach ensures that your resources are invested wisely, yielding tangible outcomes that align with your goals.
Your real money gaming platform is unique, and your strategies should be too. 
Uvisible crafts Gaming Ads solutions that are tailored to your brand's distinct identity and objectives. 
We collaborate closely with you, delving deep into your vision, values, and player demographics. 
The result? Strategies that seamlessly integrate with your brand, resonating powerfully with your target audience.
Knowledge is power, and we ensure you're equipped with it. 
Uvisible as a Video Game Marketing Agency provides comprehensive reporting that offers clear insights into the performance of our strategies. 
Our transparent reporting allows you to understand the impact of our efforts, enabling you to make informed decisions and measure the success of our collaboration.
At Uvisible, our partnership doesn't end with strategy implementation. 
We provide ongoing support, adapting and optimizing our tactics as needed to maintain your competitive edge. 
With us by your side, you're never alone in the dynamic world of real money gaming.
Digital marketing in Gaming Industry isn't isolated; it's an integral part of your brand's ecosystem. 
Uvisible seamlessly integrates your Game App Marketing strategies with your broader marketing efforts, ensuring a harmonious approach that maximizes your impact across all channels.
Ready to Level Up Your Real Money Gaming Business?
Let's Embark on a Journey to Conquer the Gaming Advertising Realm Together. 
Unleash your True Potential with Uvisible's Expert Gaming Ads Strategies! 
Contact Us Today to Begin Your Winning Spree!
"Uvisible Digital Marketing Agency has an experienced team that would love to work as your extended team."