Digital Marketing for Real Estate Indore
Looking to Scale your Real Estate Business and Expand its Online Reach?
Want to Achieve Skyrocketing Traffic and Leads?
Hire Uvisible!
Your Performance-Driven
Property Digital Marketing Agency Indore
Welcome to Uvisible!
To all those in need of real estate digital marketing services Indore, Uvisible is here to serve as a one-stop shop. 
As the leading Real Estate Digital Marketing Agency Indore, we provide affordable and timely services to ensure that your real estate projects get the attention they deserve. 
Our team of experts pays attention to every aspect of your project, making sure that every detail is taken care of.
Property Business in Indore is On a Marvellous Rise!
Indore Real Estate Business is rapidly flourishing at an exceptional rate. In current times, it has become one of the most lucrative and investable opportunities in the city with promising returns.
Investors are hunting for a chance to profit from Indore's soaring real estate market. 
Reports suggest that revenue from property registrations in Indore reached Rs. 1835 crore in fiscal 2021-22, increasing 39% from the previous year.
The city of Indore is planning several industrial projects that they hope will lead to the city's economic success.
 It is anticipated that plots, bungalows, and flats will continue to stimulate the market this year, as they did last year. 
To Bank on this Real Estate Opportunity!
Try the Benefits of Real Estate Digital Marketing Services Indore
Website that Generates Leads
Increased Visibility on Search Engines
Increased Brand Awareness
Enhanced Customer Engagement
Improved Customer Retention
Enhanced Customer Experience
Improved Communication with Customers
 Greater Control Over your Online Reputation
 Better ROI on your Marketing Investments
 Competitive Advantage Over your Competitors
To Avail of These Digital Marketing Services Benefits!
Try Uvisible as your Property Marketing Agency Indore
Improve your search engine rankings and drive more traffic to your website with Uvisible's real estate digital marketing services Indore.
With Uvisible's digital marketing services for property Indore, increase your visibility on search engines and drive more targeted traffic to your website.
Our real estate digital marketing services Indore aid you to engage with your audience on social media and build a strong online presence.
Content Marketing
With our property digital marketing services Indore attract and retain customers with high-quality, informative content.
Video Marketing
As a real estate digital marketing agency Indore, we showcase your real estate projects in a visually stunning and engaging way.
Lead Management
Hire Uvisible as your digital marketing for real estate agency Indore and nurture and convert your leads into customers.
Email Marketing
Through our digital marketing services for real estate Indore we help you to stay in touch with your customers and keep them engaged with your brand.
Reputation Management
With Uvisible as your property digital marketing agency, we honestly manage your online reputation to ensure that your brand remains positive.
We specialize in real estate digital marketing services for Indore when it comes to Local SEO as it improves your visibility in local search results and drives more traffic to your website.
Website Design and Development
Build a professional, responsive, and user-friendly website that converts visitors into customers with our dedicated real estate digital marketing services Indore.
Analytics and Reporting
We track your website and marketing performance and make data-driven decisions. This service is one of our most crucial digital marketing services for real estate Indore.
Optimize your website for mobile devices to improve user experience and drive more traffic to your website.
What Makes Uvisible the Best Property Digital Marketing Agency Indore?
Affordable Pricing – We offer competitive pricing to ensure that our services are accessible to all.
Timely Reporting and Tracking – We provide timely reports and tracking to keep you updated on your project's performance.
Proactive Approach – We take a proactive approach to ensure that your project's needs
Uvisible.com is a real estate digital marketing agency that offers performance-driven digital marketing services for Real Estate and Property companies to build a strong brand name and generate consistent leads for selling various commercial and residential properties at an effective ROI.
Whether you want a website or want to manage social media profile or generate leads, Uvisible.com can help you in crafting and executing a 360 degrees digital marketing strategy that helps you sell a property swiftly.
Still, Confused about Digital Marketing Services?
Contact Us Now!
And Avail of Free Consultation with our Real Estate Digital Marketing Indore Experts!
Uvisible Digital Marketing Agency has an experienced team that would love to work as your extended team.
"Uvisible's SEO Audit and step by step recommendation PPT was really easy to understand and follow. Our website ranks in top 10 positions for most of our important keywords"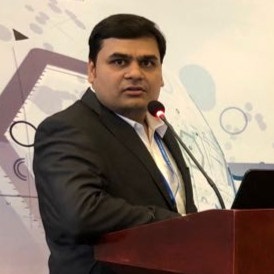 "Uvisible conducted the SEO audit of our website and helped us filter out duplicate content, unwanted pages and target our keywords appropriately."
Pushpendra Agrawal
CEO, MSG91.com
"Uvisible handled our entire digital marketing portfolio quite professionally and helped us hit top 10 rankings and acquire leads at a profitable cost."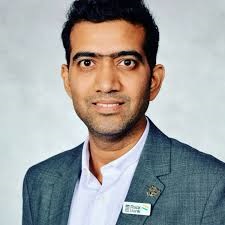 Narendra Sen
CEO, Rackbank.com
FAQs-
Q1. What is digital marketing in real estate?
Digital marketing in real estate is the use of online platforms and tools to promote and sell properties. It includes SEO, social media, and email marketing.
Q2. How to promote real estate business through digital marketing in Indore?
To promote a real estate business through digital marketing in Indore, focus on local SEO, targeted social media ads, email marketing, and virtual tours. Get help from a trusted agency like Uvisible.
Q3. How can I generate real estate leads with digital marketing?
To generate real estate leads with digital marketing, create a strong online presence, offer valuable content, use targeted ads, and optimize your website for conversions.
Q4. Why real estate needs digital marketing?
Real estate needs digital marketing to reach a wider audience, build brand awareness, generate leads, and stay ahead of the competition in the digital age.