Mobile Marketing Agency
Did you Know? More than 5 Billion People Own a Mobile Phone!
Want to Reach out to Them in a Cost-Effective Manner to Drive More Traffic?
Hire Uvisible as Your Dedicated
Mobile Marketing Services Agency!
Want to take your company to the next level in the digital age? Consider Uvisible, the leading Mobile Marketing Services Agency. 
We have the experience and resources to create growth and profits for your business with our cutting-edge Mobile Marketing Solutions comprising app development, SMS marketing, mobile advertising, and analytics services.
Our professional Mobile App Marketing Services development and design team will collaborate with you to establish tailored App Marketing Services that fit your specific company goals and objectives. 
We have the tools and expertise to deliver results whether you need a user-friendly mobile app to engage customers and build brand loyalty, a comprehensive SMS marketing campaign to reach customers directly on their mobile devices, or a targeted mobile advertising campaign to drive growth and increase sales.
With our powerful analytics tools and real-time reporting, you'll constantly be informed and active in the Mobile Marketing Consultancy process, ensuring you're optimising ROI and reaching your company goals. 
And, since we are committed to open communication and transparency, you will always be aware of our efforts and accomplishments.
Our purpose as one of the top-notch Mobile Marketing Agencies is to provide complete and effective Mobile Marketing Solutions to help businesses succeed in the digital era. 
Contacts Us! To learn more about how we can assist your website in succeeding in the mobile-dominant digital landscape.
It's High Time you Start your Mobile Marketing Journey
If Not, you are Missing Out on These Mobile Marketing Services!
Accessibility and Spontaneity
People spent at least 5 hours per day on their mobile devices!
For companies looking to stay relevant and attract more customers, they must hire a dedicated Mobile Marketing Agency at the earliest as mobile marketing is highly accessible.
It enables you to contact your target audience anytime and from any location. Furthermore, availing of the App Marketing Services is the quickest approach to engaging with customers and getting your word out there.
Marketing at Multiple Channels
As of 2023, mobile devices account for 62% of all web traffic compared to PCs, you may expect the figure to climb much more!
SMS, mobile websites and apps, QR codes, in-app mobile marketing, push notifications, mobile display advertisements, video commercials, and influencer marketing are just a few of the channels and formats available for promoting products and services through Mobile App Marketing Services.
This enables businesses to select the most suited and successful channels for their unique goals and target audience.
Global Reach and Audience Targeting
Currently, two-thirds of the global population uses a mobile device!
Businesses may bank on Mobile Marketing Consultancy services to extend beyond their local or national borders and engage with a global audience.
Companies may also target particular groups of the audience based on demographics, interests, and behaviour by utilising mobile applications, mobile websites, and social media platforms.
Proximity Marketing
With Mobile Marketing focussing on Prospective Customers Based on Location is Extremely Easy!
Customers can also be targeted through Mobile Marketing Services depending on their geographic location.
This is especially beneficial for businesses with physical locations, such as retail stores, restaurants, and event venues, because they can provide location-based promotions, offers, and services to entice people nearby.
Cost-Effective
It's been observed that Ad clicks from mobile are 24% less expensive than those from the desktop.
Mobile Marketing Solutions can be less expensive than traditional advertising means such as television, radio, and print advertisements. This is because App Marketing Services provides more accurate ad targeting and tracking and reduces production and distribution costs.
Trendsetting
Sharing from mobile devices is extremely convenient and increases the chances of making anything VIRAL!
Mobile marketing initiatives may become viral and reach a broader audience through social sharing, user-generated content, and influencer endorsements. This may improve brand recognition, loyalty, and advocacy, as well as generate discussion and interaction.
More Personalized Marketing
Mobile Phones in this digital era have become almost an extension of the body!
Based on user data, choices, and behaviour, Mobile Marketing Agencies enable highly tailored and relevant marketing communications. This may result in a more engaging and memorable consumer experience and increased conversion and retention rates.
Effective Trackability
Reports suggest that mobile tracking has helped businesses to be Precise, Applicable, and Flexible!
Mobile Marketing Solutions allows for the recording and analysis of campaign performance metrics like impressions, clicks, conversions, and revenue in real-time. Businesses may use this to improve their campaigns for better outcomes and ROI, as well as to assess the effect of their marketing efforts.
Aids Search Engine Rankings
Google has categorically announced across the web that its crawlers will now focus on a Mobile-First Indexing approach!
Mobile-friendly websites and applications can help a company's search engine rankings, as mobile search is currently the most popular type of search. Companies that emphasise Mobile Marketing Services and optimization may improve their exposure, traffic, and, as a result, sales and income
Option of Multiple Ad Formats
Target identification can be very well-suited if different ad formats are selected!
Ad forms available in mobile marketing include banner advertisements, interstitial ads, native ads, video ads, and augmented reality ads. This enables firms to develop compelling and immersive ad experiences that are tailored to their brand and objectives.
Mobile Influence on Buying Behavior
People are more than 60% more inclined to buy something from a brand if they have a good mobile experience!
From awareness and consideration to purchase and loyalty, App Marketing Services may impact and expedite the whole shopping process. This is because mobile experiences, such as one-click purchases, mobile payments, and loyalty programmes, may provide personalised and convenient purchasing experiences.
Testing Support
Mobile Marketing is significantly conducive to various ad testing! 
A/B testing, multivariate testing, and other types of experimentation are available as the top Mobile Marketing Solutions to increase the efficacy and efficiency of marketing initiatives. This implies that firms may experiment with various messages, graphics, offers, and channels to determine the optimum mix for their unique goals and audience.
In need of a Mobile Marketing Agency that can help your business thrive?
Try Uvisible: The Top Choice for App Marketing Services!
Affordable Mobile Marketing Services
As a Mobile Marketing Agency, Uvisible recognises the value of cost-effectiveness for businesses of all sizes. We provide low-cost Mobile App Marketing Services without sacrificing quality.
You can anticipate a straightforward price structure and tailored solutions that match your individual goals and budget when you work with us. We attempt to give the greatest value to your mobile marketing investment so you can focus on expanding your business.
Mobile App Development
Uvisible, as a result-oriented Mobile Marketing Agency, can develop bespoke Mobile Marketing Solutions that match your company's particular demands. We know to create user-friendly interfaces, and exciting features, and optimise your software for the app store.
SMS Marketing
Uvisible Mobile Marketing Consultancy Services can provide you with targeted and scheduled SMS campaigns for optimal performance. We can also assist you with crafting captivating messages, selecting the best messaging platform, and optimising your campaigns for mobile devices.
Mobile Advertising
Enforcing design and executing Mobile App Marketing Services campaigns across a range of platforms, including social media, search engines, and mobile apps are the key function of any Mobile Marketing Agency.
With Uvisible as one of the top Mobile Marketing Firms, can help you target your audience effectively and track your campaign's performance to achieve optimal and best results.
Mobile SEO
By availing of our Mobile Marketing Agencies services you can optimise your website for mobile phones for search engines, allowing you to reach out to more prospective consumers and improve your online exposure.
As a purpose-driven Mobile Marketing Agency, we may make sure your website is mobile-friendly, user-friendly, and optimised for important keywords.
Social Media Marketing
Uvisible, as your Mobile Marketing Agency, can develop a comprehensive social media plan for mobile devices. We can also assist you with increasing brand exposure, increasing interaction, and driving sales via numerous social media channels.
Mobile Content Marketing
We can assist you in creating interesting and useful mobile-optimized content. For that, we focus on creating a comprehensive content marketing plan that will help you acquire and keep consumers while also establishing your company as an industry thought leader.
As your Mobile Marketing Agency, we believe content is the pivotal factor in driving traffic and sales.
Mobile Analytics and Tracking
Uvisible as your goal-oriented Mobile Marketing Agency can assist you in monitoring and analysing your mobile traffic and user behaviour to improve your Mobile App Marketing Services and user experience.
We may give you significant insights in the form of reports, into user behaviour and preferences, allowing you to make data-driven decisions.
Location-Based Marketing
Location data or Local SEO services may be used by us as your Mobile Marketing Agency to send customised and targeted marketing messages.
We can aid you in using geolocation data to generate location-specific offers and promotions, which will increase client engagement and improve your bottom line.
Mobile Email Marketing
As a dedicated Mobile Marketing Agency, we can create and execute mobile-optimized email campaigns to assist you to advertise your products or services and establish strong customer relationships.
We also indulge in creating captivating emails that are geared for mobile devices and assist in tracking the effectiveness of your campaign.
Mobile Payment Solutions
We assist you in providing a smooth and secure Mobile Marketing Consultancy over mobile payment solution to improve client experience, increase sales, and create customer loyalty.
As one of the leading Mobile Marketing Agencies, we can help you select the best payment gateway for your needs and improve your payment process to ensure smooth and safe transactions.
Proactive Approach
Uvisible as one of the best Mobile Marketing Agencies proactively approaches Mobile Marketing Solutions. We believe in being ahead of the curve, and our staff is constantly on the hunt for the newest Mobile Marketing Services trends and technology. We employ a data-driven strategy to build personalised, targeted ads that get outcomes.
You can expect a proactive staff at Uvisible that is constantly searching for new and inventive methods to help you interact with your consumers and boost your bottom line.
Mobile Marketing Services offer a wide range of opportunities for interacting with users on a more personal level. Today, we can address a much more specific audience according to not just age, gender and location, but also to interests and mobile browsing data, as well as other factors that give the possibility to reach a specific target segment, within a specific audience profile.
Experts in developing websites, our Mobile App Marketing Services are tailored to meet your individual needs. As a leading Mobile Marketing Solutions professional team, we can manage your entire mobile campaign from strategy outline, audience profiling, campaign design and development, right through to delivery and reporting.
41%
Post Engagement Rate Increase
21%
Page Engagement Rate Increase
We provide a bespoke analysis of your Mobile Marketing Services tailored to meet business needs. Don't miss out on a huge business opportunity – GO MOBILE!
Mobile First Design
We ensure a great browsing experience for all users with focused efforts on Mobile App Marketing Services.
Accurate Targeting
We know the potential of Mobile Marketing Solutions for business success that's why our mobile campaigns are based on accurate targeting.
SMS Campaings
We use a cross-channel approach that integrates various Mobile Marketing Solutions including SMS mobile marketing campaigns.
If you want to take your business to the Next Level! 
Get the Benefits of Uvisible as your Mobile Marketing Agency
Our Mobile Marketing Agency has a track record of creating successful programmes that provide results for our clients.
Our Mobile Marketing Agencies professionals have years of industry expertise and understanding, allowing us to deliver tailored solutions that match your specific demands.
We approach Mobile App Marketing Services with a data-driven strategy, which allows us to make educated decisions and continually enhance your campaigns.
Our Mobile Marketing Services are reasonably priced, ensuring you get the most bang for your buck.
Because we think that every business is unique and has various demands, we offer tailor-made Mobile Marketing Solutions that are suited to your specific goals and target audience.
Collaborative Partnership
As one of the most dedicated Mobile Marketing Firms, we regard ourselves as your growth partner, working with you closely to understand your business and marketing goals and offering continuing assistance and direction to help you achieve.
Exceptional Customer Service
As one of the leading Mobile Marketing Agencies, we take pleasure in providing great client service, with a personal account manager accessible to answer any queries, give insights, and guarantee the seamless operation of your campaigns.
We give accessible data and analytics, allowing you to see how your campaigns are doing and how your investment is delivering benefits for your company.
As a Mobile Marketing Agency, we have a solid reputation for providing high-quality, successful campaigns that assist businesses of all sizes in meeting their marketing objectives.
We take an intuitive approach to Mobile Marketing Services, as we always try to provide you with advanced data and tracking with probable Mobile Marketing Solutions and reasons. 
Looking to  Boost Your Reach, Engagement, and Conversions on Mobile Devices?
Contact Uvisible Today and Discuss your Mobile Marketing Solutions with our Expert Professionals NOW! 
Contact us and we will provide a Mobile Marketing strategy that will bring significant returns on investment.
"Uvisible's SEO Audit and step by step recommendation PPT was really easy to understand and follow. Our website ranks in top 10 positions for most of our important keywords"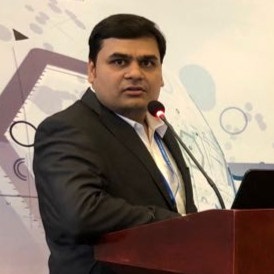 "Uvisible conducted the SEO audit of our website and helped us filter out duplicate content, unwanted pages and target our keywords appropriately."
Pushpendra Agrawal
CEO, MSG91.com
"Uvisible handled our entire digital marketing portfolio quite professionally and helped us hit top 10 rankings and acquire leads at a profitable cost."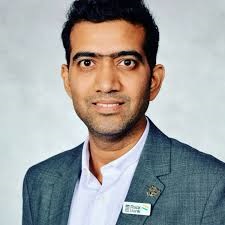 Narendra Sen
CEO, Rackbank.com
FAQs
Q1. What do app marketing companies do?
App marketing companies help businesses promote their mobile applications by using various strategies like ASO, paid advertising, and social media.
Q2. How can I do marketing for my app?
To market your app, focus on ASO, social media, influencer partnerships, targeted ads, app store optimization, and leveraging user reviews.
Q3. How to choose the best app marketing company?
When choosing an app marketing company, consider their experience, portfolio, reviews, pricing, communication, and expertise in your app's niche.
Q4. What is a mobile marketing agency?
A mobile marketing agency is a company that specializes in promoting mobile apps, products, or services through various marketing strategies like ASO and mobile advertising.
Q5. How can I start mobile marketing?
To start mobile marketing, first define your target audience and develop a mobile-optimized website or app. Then, use tactics like SMS marketing and mobile advertising to reach your audience.
Q6. How many types of mobile marketing are there?
There are several types of mobile marketing, including SMS marketing, app store optimization, mobile advertising, mobile search ads, and mobile-friendly websites.