Ecommerce SEO Agency
Finding Difficulty in Generating Leads Consistently?
Looking to Optimize your Ecommerce Website for Better Competitive Returns?
Hire Uvisible Now!
Your Purpose-driven
Ecommerce SEO Company
Our Results Speak for Itself!
300%
 Increase in Organic Traffic
75%
Increase in Average Engagement Time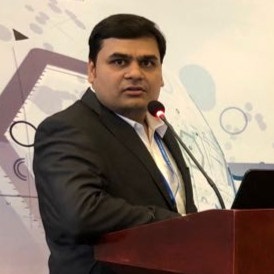 "Uvisible's SEO Audit and step by step recommendation PPT was really easy to understand and follow. Our website ranks in top 10 positions for most of our important keywords"
Pushpendra Agrawal
CEO, MSG91.com
"Uvisible conducted the SEO audit of our website and helped us filter out duplicate content, unwanted pages and target our keywords appropriately."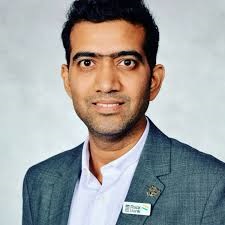 Narendra Sen
CEO, Rackbank.com
"Uvisible handled our entire digital marketing portfolio quite professionally and helped us hit top 10 rankings and acquire leads at a profitable cost."
Uvisible is an Ecommerce SEO Agency that provides a variety of Ecommerce SEO Services to businesses of all sizes. 
We completely understand that your Ecommerce business must mean everything to you and through your diligence and perseverance you must be trying hard to keep it running and prospering!
But, in today's competitive online world, accurately targeting the relevant audience and increasing store visits can be a hard nut to crack and requires the expertise and experience of a result-oriented Ecommerce SEO Agency.
Our experienced team has extensive expertise in optimising Ecommerce websites for search engines, attracting targeted traffic, and improving conversions.
To make you live your dream life! As an Ecommerce SEO Agency, we take a proactive approach to managing SEO for your Ecommerce site that helps you drive more and more users to your online store and keep you ahead of the competition.
At Uvisible, we believe that each project and assignment is unique, and we treat each customer as if they were a member of our family. 
We collaborate closely with our customers to understand their unique company objectives and design our Ecommerce SEO services to their requirements.
We have developed a reputation as one of the best Ecommerce SEO companies in the business due to our inexpensive pricing, comprehensive reporting, and commitment to producing measurable results. 
Whether you're just getting started or want to take your Ecommerce business to the next level, Uvisible can assist.
Do you Want to Partner with a Proactive Ecommerce SEO Agency that Treats you like Family?
Contact Uvisible and Avail of their Best Ecommerce SEO Services!
Understanding the Business
At Uvisible, we believe that understanding the unique needs and goals of your ecommerce business is essential to creating an effective Ecommerce SEO strategy. 
We work closely with our clients to gain a deep understanding of their business, including their target audience, products, competition, and overall goals. 
This allows us to create a customized SEO Ecommerce plan that is tailored to the specific needs of their business.
Technical SEO
Our Ecommerce SEO Agency does a thorough technical SEO audit to discover and resolve any technical issues that may be impeding your website's performance. 
This involves improving your website's performance, mobile friendliness, and structure.
Keyword Research and Optimization
Uvisible as an Ecommerce SEO Company conducts in-depth keyword research to identify the most profitable and relevant keywords for your business. 
We then optimize your website's content, meta tags, and other on-page elements to ensure that your website ranks for these keywords.
Content Writing
Uvisible as the best Ecommerce SEO Company, offers content writing services to create high-quality content that engages your audience and attracts targeted traffic. 
We use a data-driven approach to identify the most effective content strategies for your business.
Reiteration
We also provide reiteration as a part of our Ecommerce SEO Services, which involves continuously analyzing and adjusting the SEO strategy based on the performance and results. 
Our team regularly tracks and analyzes key metrics such as traffic, conversions, and rankings to identify areas for improvement and make necessary changes to the strategy. 
This iterative approach allows us to constantly refine and optimize the Ecommerce SEO Strategy to ensure maximum results for our clients.
Focus on Boosting Sales
Uvisible, as an Ecommerce SEO Agency, focuses on increasing the sales of your Ecommerce site by first generating content on long-tail keywords, which aids in generating significant search traffic.
And then, we shift our focus towards short-tail purchasing intent-based keywords, which ultimately lead to registering sales.
Internal Link Building
Internal link development is a crucial part of on-page optimisation that is included in our Ecommerce SEO Strategy. 
We construct internal linkages between pages on your website to enhance the website structure and aid search engines in comprehending the content's hierarchy.
Local SEO
It is an important component of our Ecommerce SEO strategies for businesses with a physical location. 
Our Affordable local SEO services help your business appear in local search results, we optimise your website and business listings for local keywords and develop a Google My Business profile.
Blog Content
Uvisible  Ecommerce SEO company provides blog content services to assist businesses in developing interesting and informative blog entries that attract targeted visitors and enhance search engine results. 
We perform extensive research to find emerging themes and develop content that is consistent with the voice and values of your company.
Our blog content Ecommerce SEO Strategy also concentrates on forming content around the possible list of queries posed by the users, it will help your website to build a loyal customer base and also enhance your brand awareness through this engaging content approach.
Shopify Ecommerce SEO Services
Our Ecommerce SEO Agency offers specialist Shopify Ecommerce SEO Services to assist businesses in increasing the visibility of their Shopify websites and attracting targeted visitors. 
We do a thorough audit of your website to discover areas for development and optimise on-page features like meta tags, descriptions, and product descriptions.
Ecommerce PPC
Being an Ecommerce SEO Agency, Uvisible provides ecommerce PPC Agency India to assist businesses in driving targeted traffic to their website. 
To enhance exposure and generate conversions, we build and manage PPC campaigns on Google Ads and other platforms.
Ecommerce Web Design
Our ecommerce SEO services include ecommerce web design and development services, which ensures that your website is user-friendly and conversion-optimized. We construct bespoke ecommerce websites based on your company's goals and target audience.
Category and Product Page Optimization
Our Ecommerce SEO Company optimises category and product pages to boost search engine rankings and conversions. 
We undertake keyword research to determine the most relevant and lucrative terms for each page, as well as optimise on-page features like meta tags, descriptions, and product descriptions.
Email Marketing Automation
Our SEO Ecommerce agency offers email marketing automation services to assist businesses in engaging with their target audience and increasing conversions. 
We develop sales-driving email marketing strategies that are customised, pertinent, and successful.
Conversion Rate Optimization
Our Ecommerce SEO Agency provides conversion rate optimization services to help businesses increase the percentage of website visitors that convert into customers. 
We use A/B testing and other techniques to identify the most effective ways to improve your website's conversion rate.
Need Customized SEO Ecommerce Solutions that are Tailored to your Unique Business Needs?
Check Out Uvisible's Additional Perks as the Best Ecommerce SEO Company
Customized Solutions
At Uvisible, we recognise that each ecommerce business is unique and deserves a customised SEO strategy. 
Thus, we offer Ecommerce SEO Services that are targeted to your individual demands and objectives. If your goals are to increase traffic, enhance conversions, or increase revenue, we can construct an SEO plan that will help you accomplish them.
Dedicated and Experienced Team
Our team of Ecommerce SEO Experts has years of experience in the industry and a deep understanding of SEO Ecommerce best practices. 
We stay up-to-date on the latest trends and technologies to ensure that our clients receive the most effective and cutting-edge SEO solutions.
Affordable Pricing Structure
We believe that an effective Ecommerce SEO Strategy should be accessible and affordable to all businesses, regardless of size or budget. 
That's why we offer cost-effective Ecommerce SEO Services that deliver measurable results. Our services are designed to provide a high ROI and help you achieve your business objectives.
Comprehensive Approach
We take a comprehensive approach to Ecommerce SEO that covers all aspects of your online store's performance, from technical optimization to content creation and link building. 
Our goal is to ensure that your ecommerce website is fully optimized for search engines and provides a great user experience for your customers.
Proactive Monitoring and Analysis
We proactively monitor and analyze your Ecommerce website's search engine rankings, traffic, and sales to ensure that your Ecommerce SEO strategy is delivering the desired results. 
We use a range of tools and techniques to measure performance and identify opportunities for improvement.
Transparent Reporting and Regular Communications
Our ecommerce SEO company provides transparent reporting and regular communication, so you can track your website's performance and see the results of our Ecommerce SEO Services. 
We provide regular reports on website traffic, keyword rankings, and other key metrics to help you make informed decisions about your online marketing strategy.
Cutting-Edge SEO Tools and Technologies
We use cutting-edge SEO Ecommerce tools and technologies to ensure that your website is fully optimized for search engines. 
Our tools allow us to conduct an in-depth analysis of your website's performance and identify opportunities for improvement.
Ongoing Optimization to Maximize ROI
We offer constant optimisation and development of your SEO Ecommerce approach to optimise return on investment. 
We regularly evaluate the performance of your website and alter your SEO approach as necessary to guarantee that you receive the best potential results.
Customer Satisfaction
We are devoted to excellence and client satisfaction at Uvisible. We take pleasure in our work and are committed to providing our clients with the finest quality Ecommerce SEO Services. 
Our dedication to quality and client satisfaction distinguishes us as the Best Ecommerce SEO Company in the business.
What makes Ecommerce SEO Crucial for your Online Business Growth?
Did you know? 
The worldwide Ecommerce industry was worth US $9.09 Trillion in 2019 and is predicted to expand at a compound annual growth rate (CAGR) of 14.7% between 2020 and 2027, resulting in a market volume of US $6.35 Trillion.
Reports also suggest that the Ecommerce market will generate US $4.11 Trillion in revenue by 2023.
The rise in internet penetration along with an increase in customer technology knowledge is likely to boost the Ecommerce market growth. 
Additionally, in Ecommerce, the number of users is predicted to reach 5.29 Billion by 2027, user penetration will be 57.2% in 2023 and 66.6% by 2027, and most importantly the average revenue per user (ARPU) is estimated to be US $0.93k.
We feel you now have a much better understanding of why Ecommerce SEO Services are so crucial!
How is SEO Ecommerce Different from Other SEO Categories?
Ecommerce SEO differs from other SEO categories in that it needs a distinct approach to reach potential clients who are wanting to buy things online. 
Try to Build Brand Authority through Informational Keywords
While performing SEO for other categories, SEO experts heavily focus on transactional keywords, but Ecommerce SEO necessitates a different approach. 
For example, if you own an Ecommerce shop that sells kid's clothing, you cannot just target transactional keywords like "Buy Kid's Clothing Online" and expect to rank at the top of the search results. 
Instead, you could begin by creating content around informational keywords like "Top Outfits for Kids for Summer" or "How to Find the Correct Size for your Kid's Clothes." 
This allows you to reach a larger audience and establish your brand authority as a competent resource in your field.
Shifting the Focus to Transactional Keywords and Optimization
Once you've established yourself as an expert in your area through informational blogs, you can concentrate on optimising your product pages for transactional keywords. 
Ensure Trust in the Hearts of your Prospective Customers
This technique not only allows you to reach a larger audience but also enables you to create trust and credibility with your potential consumers, increasing the possibility that they will purchase on your site.
Ultimately, Ecommerce SEO necessitates a deliberate and staged strategy to guarantee that your efforts are not in vain and that you reach your target audience at each stage of the consumer journey. 
As an Ecommerce SEO Agency, Uvisible recognises the significance of this distinct strategy and is committed to assisting Ecommerce businesses in achieving online success.
Ready to Boost your Online Sales? 
Get in Touch with Uvisible Today and Let Us help you take your Ecommerce Business to the NEXT LEVEL with our expert Ecommerce SEO Services
"Uvisible Digital Marketing Agency has an experienced team that would love to work as your extended team."
FAQs
Q1. What does an ecommerce SEO agency do?
An ecommerce SEO agency helps online businesses improve their search engine visibility and drive more organic traffic to their website to increase sales.
Q2. What stores can use ecommerce SEO agencies?
Any online store that wants to increase its search engine visibility and attract more organic traffic can benefit from the services of an ecommerce SEO agency.
Q3. How much does ecommerce SEO cost?
The cost of ecommerce SEO can vary depending on the scope of the project, the level of competition, and the specific needs of the business.
Q4. Does SEO work for ecommerce?
Yes, SEO can work for ecommerce by improving the website's visibility on search engines and attracting organic traffic, leading to increased sales.
Q5. How do I choose an ecommerce SEO agency?
When choosing an ecommerce SEO agency, consider their experience, expertise, track record, pricing, and communication skills to ensure a good fit.
Q6. Why do I need a SEO agency?
You may need an SEO agency to improve your website's search engine visibility, attract more organic traffic, and ultimately drive more sales and revenue.