Real Estate Digital Marketing Services
Unlock the Door of Opportunities and Experience the Difference with Uvisible as your Property Digital Agency which is dedicated to helping Real Estate Professionals like you reach more potential buyers and sellers online.
Uvisible.com specializes in managing digital marketing services for real estate and property digital marketing that help in selling properties at an effective ROI.
What's the Need for Real Estate Digital Marketing Services?
Wider Audience Reach
The Total Addressable Market for Global Real Estate is Worth US $7000 Billion!
To address such a large market, real estate digital marketing services become pivotal as they allow real estate digital marketing agency to reach a wider audience than traditional marketing methods.
For example, using social media and search engines, they can target specific demographics and geographic areas, which can help them to generate leads and attract potential buyers and sellers.
Data-Driven Solutions
A well-researched data has helped more than 80% of businesses to become profitable!
Digital marketing services for real estate can provide property digital agency with a wealth of data on how their campaigns perform. This data can be used to make data-driven decisions and improve the effectiveness of their marketing efforts over time.
Furthermore, by using data analytics, real estate companies can track the performance of their real estate digital marketing services and make data-driven decisions on how to improve them.
Cost-Effectiveness
Get more value for the amount that you spend on marketing!
When compared to more conventional forms of advertising, real estate digital marketing services
gets you a higher ROI which helps you better utilise your marketing budget in areas where it's needed.
For example, pay-per-click (PPC) advertising allows real estate companies to only pay for the ad when someone clicks on it, and social media marketing is often free to use.
Generating Brand Awareness
Having a unified brand presentation may boost earnings by as much as 33%
Real Estate Digital marketing services can help real estate agencies or agents to establish a strong online presence and build brand awareness among potential buyers and sellers. This can be done through the use of SEO, social media, and content marketing.
By utilizing these property digital marketing services, real estate companies can generate brand awareness and reach a larger audience, ultimately leading to more sales and growth for their business.
Beat the Competition
Gaining a Competitive Advantage has proved to be one of the top priorities for Real Estate Companies.
Property digital agency often competes with other real estate agencies, technology companies and portals that offer similar services.
Real estate digital marketing services can help them to stay ahead of the competition by providing them with the tools they need to reach a wider audience, generate leads, and build brand awareness.
Catering to the Target Audience
Satisfying Target Audience by Providing them with a Seamless User Experience Increases Customer Retention Rate by 20-30%
Digital marketing services for real estate agencies allow personalizing their marketing messages to specific target groups.
This can be done through email marketing, retargeting and personalization on their website. And, also significantly enhances the user experience of the website.
Uvisible.com is a Property Digital Agency that offers performance-driven real estate digital marketing services to companies to build a strong brand name and generate consistent leads for selling various commercial and residential properties at an effective ROI.
Whether you want a website or want to manage social media profile or generate leads, Uvisible.com can help you in crafting and executing a 360 degrees property digital marketing strategy that helps you sell a property swiftly.
How Uvisible Can Help?
Our team of Real Estate Digital Marketing Services experts will help you increase your online visibility, attract more qualified leads, and boost your revenue. We have a proven track record of helping real estate businesses achieve their goals through effective real estate digital marketing strategies.
We Specialize in These Property Digital Marketing Services!
Targeted Advertising
Immediate and Measurable Results
Compelling Remarketing Campaigns
Audience Targeting
Content Creation and Sharing
Help in Building  Client-Business Relationships
Email Marketing
Targeting and Personalization 
High ROI
Cost-Effective Strategy
145%
Organic Traffic - Increase
46%
Average Visit Duration - Increase
61%
Pages Per Session - Increase
Real Estate Rich Media
Get a mobile-friendly website, Facebook and Instagram banners for your Real Estate Project.
From Leads to Sales
Uvisible.com's Property Digital Agency team will help you establish your Real Estate Brand from scratch till the time you start generating sales.
Real Estate Digital Marketing Services- FAQs
Q1. Hire Uvisible for Real Estate Digital Marketing Services
Uvisible is a team of experienced digital marketing professionals who would understand your property's digital marketing needs and frame a lead generation-focused digital marketing strategy and campaign that would help you sell your property at an effective marketing ROI.
Q2. How are Real Estate Leads Generated by Digital Marketing?
We discuss your property details IN and OUT. After our discussion, we prepare a theme-based campaign plan to run ads on Google, Facebook, Instagram, Local city handles, and other digital platforms by creating audiences that would be a good fit to buy your property.
Q3. Can Digital Marketing help in Real Estate?
Digital Marketing is one of the best things that has contributed to the sales of real estate because it helps in generating leads and sales at an optimal ROI. In comparison to newspapers and magazines, radio ads, and hoardings, digital marketing brings qualified and intent-based leads at a lower cost.
Q4. What is the Cost of Leads generated by Digital Marketing?
Every property is different, every audience is different and so is the cost of every lead. Depending on the cost of property, target location and audience, the cost per lead would be different and after a small experiment, we can know what is working and what is not.
Q5. How can Digital Marketing help in Real Estate?
Digital Marketing helps in generating leads that convert into customers. Secondly, you come to know which source or platform (Google, Facebook or others) is working well for you. Lastly and the best part is that the investment can start from a very small amount whereas if you advertise in a newspaper, the minimum amount required can be very high.
Q6. How do you validate these leads?
We validate the leads via several checks like email ID validation, manual mobile number calling, and a few other ways. We have been running lead-generation campaigns for real estate companies for a long time and our audience-setting parameters help us acquire targeted and interested leads.
Don't let your competitors steal a march on you!
Want to discuss your project?
Contact us today to schedule a free consultation and learn how our Real Estate Digital Marketing services can help you achieve your goals!
Uvisible Digital Marketing Agency has an experienced team that would love to work as your extended team.
"Uvisible's SEO Audit and step by step recommendation PPT was really easy to understand and follow. Our website ranks in top 10 positions for most of our important keywords"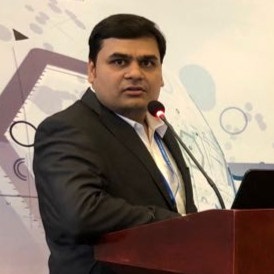 "Uvisible conducted the SEO audit of our website and helped us filter out duplicate content, unwanted pages and target our keywords appropriately."
Pushpendra Agrawal
CEO, MSG91.com
"Uvisible handled our entire digital marketing portfolio quite professionally and helped us hit top 10 rankings and acquire leads at a profitable cost."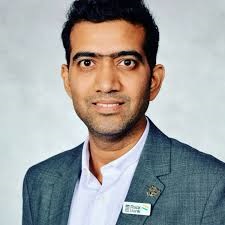 Narendra Sen
CEO, Rackbank.com