Gym & Fitness Digital Marketing Agency
Struggling to Land Customers in your Gym?
Want to do some Heavy-Lifting of Leads and Revenue?
Try Uvisible! 
A Performance-Driven 
Gym Digital Marketing Agency
Uvisible is a results-driven Fitness Digital Marketing Agency that specializes in assisting gyms and fitness businesses in growing their online presence and attracting more consumers. As a Gym Marketing Agency, we have years of industry experience, we understand the unique issues that gyms confront in the digital landscape and create specialized marketing solutions that produce measurable results.
As a dedicated Fitness Marketing Agency, we have experts from a variety of backgrounds, including search marketing gurus, social media marketers, content writers, web developers, and graphic designers. We collaborate to develop comprehensive and successful digital marketing services for gyms that assist our clients in meeting their marketing objectives and maximizing their ROI.
Being a devoted Fitness Digital Marketing Agency, we are driven to offer the finest quality of service and support to our clients. We take a proactive approach as a Fitness Digital Agency, continuously monitoring the performance of our client's campaigns and making the required changes to boost outcomes. Our mission is to assure customer happiness by providing adequate and measurable results that assist our clients in growing their businesses.
Aside from our passion and competence, we distinguish ourselves from other Digital Marketing Agency for Fitness by being affordable, providing quick reporting and tracking, and providing customized attention. We recognize that each gym is unique and has special marketing demands, so we design our services to match those needs, ensuring our clients receive the most bang for their buck.
Overall, Uvisible is a performance-driven Gym Marketing Agency focused on assisting gyms and fitness organizations in achieving their marketing objectives through unique and successful Fitness Digital Marketing.
Call us today to find out more about our Digital Marketing Agency for Fitness services and how we can help you take your gym's online presence to the next level.
Fitness Industry Rising Trends! 
In recent years, the fitness industry has proliferated massively as more people are investing in their health. These are some major fitness industry and gym statistics from across the world and the United States:
Currently, the worldwide fitness sector is worth more than $87 billion
In 2021, the fitness business in the United States alone generated $33.25 billion in sales. Furthermore, the fitness industry is now anticipated to expand 171.75% to $434.74 billion between now and 2028 with a staggering annual rate of 33.10%.
Thus, with the increasing competition in the market, it is essential to have robust Gym Digital Marketing Services to stand out and attract potential customers.
How Digital Marketing Services for Gym can Help you Stay Ahead of the Competition?
Increased Online Visibility 
Gym Digital Marketing Services such as online marketing optimization, paid search advertising, and social media marketing help in increasing your online presence and visibility.
Brand building
With consistent and targeted Fitness Digital Marketing efforts, you can establish your brand and create a strong brand identity.
Cost-effective
Times when the recession is at its peak, Gym Digital Marketing techniques are cost-effective compared to traditional marketing methods, making them an excellent option for businesses with a limited marketing budget.
Measurable Results
With Gym Digital Marketing Agency, you can track and measure your marketing efforts' performance and make data-driven decisions.
Competitive advantage
With the right Fitness Digital Agency, you can stand out from your competitors and gain a competitive advantage.
Increased Customer Retention
In the fitness industry, customer retention is a highly crucial component, therefore, applying the right Fitness Digital Marketing services such as email marketing and social media marketing aid in retaining customers by keeping them engaged and informed.
Lead Generation
Effective Gym Digital Marketing strategies can help generate leads and convert them into your business's loyal customers.
Enhanced Customer Engagement
Fitness Digital Marketing channels provide opportunities for enhanced customer engagement through various interactive mediums.
Better Targeting
Fitness Digital Marketing allows for targeted marketing to specific audiences, thus increasing the chances of conversion.
Increased Website Traffic
Effective Fitness Digital Marketing campaigns can help drive traffic to your website, increasing your chances of generating leads and sales.
Accessible 24/7
Gym Digital Marketing channels provide round-the-clock accessibility, allowing customers to access your services and products anytime, anywhere.
Scalability
Gym Digital Marketing strategies can be scaled up or down depending on your business's needs and goals.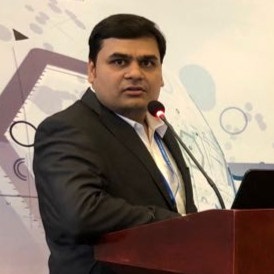 "Uvisible's SEO Audit and step by step recommendation PPT was really easy to understand and follow. Our website ranks in top 10 positions for most of our important keywords"
Pushpendra Agrawal
CEO, MSG91.com
"Uvisible conducted the SEO audit of our website and helped us filter out duplicate content, unwanted pages and target our keywords appropriately."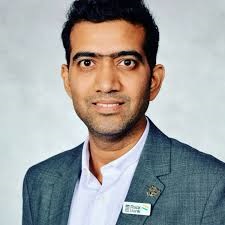 Narendra Sen
CEO, Rackbank.com
"Uvisible handled our entire digital marketing portfolio quite professionally and helped us hit top 10 rankings and acquire leads at a profitable cost."
Ramp Up Your Traffic and Sales with Uvisible as your Gym Digital Marketing Agency!
Search Engine Marketing is a sort of internet advertising that allows businesses to show their advertisements to consumers who are looking for relevant keywords. 
Uvisible, a Google-certified Gym Digital Marketing Agency, provides Gym PPC Services to gyms to assist them in enhancing their online visibility and bringing more visitors to their websites. 
As a goal-oriented Gym Marketing Agency, our staff has considerable expertise in operating and maintaining Google Ads campaigns, and we employ cutting-edge tactics to ensure that our customers receive the most return on investment.
We begin with determining the most relevant keywords for your gym, and then we craft captivating ad language that entices consumers to click on the ad. We also employ complex targeting techniques to guarantee that advertising is shown to people who are most likely to become customers. 
Our staff regularly analyses the Fitness Digital Marketing campaign's performance and makes the necessary modifications to improve it.
Local Search Optimization
As a Gym Digital Marketing Agency, it is a part of search engine optimization that focuses on enhancing a company's online presence for local search results. 
As a gym, having a strong Fitness Marketing Agency presence is critical because the majority of your clients are likely to be in your neighborhood. Uvisible as a Gym Digital Marketing Agency provides Gym Marketing Services to assist gyms in ranking better in local search results and increasing their exposure among their target demographic.
To guarantee that your gym's online presence is optimized for local search, our result-oriented Fitness Marketing Agency team employs a variety of location-based search methods such as improving Google My Business listings, developing location-specific content, and establishing local citations. We can assist gyms to gain more local consumers and enhance income by concentrating on proximity-based search optimization.
Website Design and Development
At Uvisible, we specialize in designing and developing custom websites tailored to unique Fitness Digital Marketing business needs. Our websites are designed with user experience and conversion optimization in mind, ensuring that they are easy to navigate, visually appealing, and optimized for search engines. 
As a diligent and leading Fitness Digital Agency, we ensure that our websites are mobile-friendly and responsive, providing an optimal viewing experience for visitors on smartphones and tablets. 
Our Gym Marketing Agency's web design and development services include creating high-quality landing pages, designing custom graphics and logos, and integrating lead capture forms to help you generate more leads and convert visitors into paying customers.
Online Marketing Optimization is the process of optimizing your website and online presence to rank higher in search engine results pages (SERPs) for keywords and phrases relevant to your gym. 
Our Gym SEO Services for Gym Digital Marketing Agency include conducting keyword research, optimizing on-page content and meta tags, building high-quality backlinks, and monitoring and analyzing your website's performance. 
By optimizing your gym's online presence for search engines, we can help you attract more organic traffic, improve your search engine rankings, and generate more leads and sales.
Social media is an essential component of any comprehensive Fitness Digital Marketing strategy, and our Gym Digital Marketing Agency can help you leverage the power of social media to reach and engage with your target audience. 
Our social media marketing services include creating and managing social media profiles on platforms like Facebook, Instagram, Twitter, and LinkedIn, developing and implementing social media ad campaigns, and analyzing and optimizing social media performance. 
By leveraging social media to promote your gym, our Digital Marketing Agency for Fitness social media services can help you increase brand awareness, build trust with your audience, and drive more traffic to your website.
This service involves creating and sharing valuable and relevant content with your target audience to attract and retain customers. 
Our Fitness Content Marketing Agency services include creating high-quality blog posts, articles, videos, infographics, and other types of content that educate and engage your target audience. 
Through our Fitness Content Marketing Agency services for the gym, we also ensure that our material is optimised for search engines and social media, allowing you to reach and attract more consumers.
It is an effective way to stay in touch with your customers, promote your Digital Marketing Services for Gym and Events, and generate more leads and sales. 
Our Gym Digital Marketing Agency's email marketing services include developing and implementing email marketing campaigns, designing and optimizing email templates, and tracking and analyzing email performance. 
As an outcome-oriented Gym Marketing Agency, we can help you develop closer relationships with your consumers, enhance brand loyalty, and produce more income by employing email marketing.
Your gym's reputation is essential to its success, and our Fitness Digital Marketing Agency's reputation management services can help you build and maintain a positive online reputation. 
Our Fitness Digital Marketing Agency services also include monitoring and responding to customer reviews and feedback, creating and promoting positive content, and addressing negative feedback and complaints. 
As an intern-based Fitness Marketing Agency, we can help you create trust with your target audience and attract more consumers by efficiently managing your gym's reputation.
They are the essential components of any Fitness Digital Marketing campaign, and as a Gym Digital Marketing Agency, we provide detailed analytics and reporting to help you measure the performance of your marketing campaigns. 
Our analytics services include tracking and analyzing website traffic, social media engagement, email open rates and click-through rates, and other key performance indicators (KPIs). 
We give frequent reports outlining the efficacy of your efforts, and we utilize this data to enhance and improve your marketing initiatives over time.
It has become an increasingly popular and effective way to promote digital marketing services for gyms. 
Uvisible as a Fitness Digital Marketing Agency offers video marketing services to help gyms create engaging video content that showcases their facilities, services, and trainers. 
As a committed Fitness Digital Agency, our team uses cutting-edge video marketing tactics to create interesting films that captivate your target audience and advertise your gym.
It is another effective way to promote your gym. At Uvisible, we connect gyms with relevant influencers who can help promote their services and increase brand awareness. 
To guarantee that your gym receives maximum exposure, our staff discovers appropriate influencers, negotiates agreements, and administers the whole influencer marketing campaign.
With the rise of mobile devices, mobile marketing has become a crucial component of any Fitness Digital Marketing campaign.
At Uvisible, we offer mobile marketing services that help gyms reach their target audience on mobile devices. 
As a Gym Digital Marketing Agency, we use various strategies such as mobile-friendly website design, SMS marketing, and mobile app marketing to ensure that your gym's marketing campaign is optimized for mobile devices.
In addition to our comprehensive Digital Marketing Services for Gym!
We offer other Benefits that Set us Apart as a 
Gym Digital Marketing Agency!
Dedicated Account Manager
As a focused Digital Marketing Agency for Fitness, we assign a dedicated account manager to each of our clients, ensuring personalized attention and effective communication.
Affordable Pricing
Our digital marketing services for gym are affordable, making them accessible to gyms of all sizes and marketing budgets.
Timely Reporting and Tracking
As a focused Fitness Content Marketing Agency, we provide regular reporting and tracking of your Fitness Digital Marketing campaigns' performance, allowing you to make data-driven decisions.
Proactive Approach
We take a proactive approach as a Gym Digital Marketing Agency, regularly analyzing your campaigns' performance and making necessary changes to improve results.
Industry Expertise
Our Fitness Digital Agency team has extensive experience in fitness digital marketing, allowing us to create tailored marketing solutions that resonate with your target audience.
Customer Satisfaction
Our goal as the top Fitness Marketing Agency is to ensure customer satisfaction by delivering effective and measurable results.
Continuous Learning
We stay up-to-date with the latest trends and technologies in Digital Marketing Services for Gym to provide our clients with cutting-edge marketing solutions.
At Uvisible, We are committed to helping your Gym achieve its Marketing Goals through Innovative and Effective Digital Marketing Services for Gym. 
Schedule a Consultation with Uvisible, your dedicated Gym Digital Marketing Agency, and take your Gym'S Online Presence to the Next Level!
"Uvisible Digital Marketing Agency has an experienced team that would love to work as your extended team."
FAQs
Q1. How to do digital marketing for the gym business?
To do digital marketing for a gym business, start with creating a strong website and social media presence, then use SEO, PPC, email, and content marketing strategies to attract and retain customers. Work with a reputable agency like Uvisible for optimal results.
Q2. How do I start fitness marketing?
To start fitness marketing, identify your target audience, establish your unique selling proposition, create a website and social media presence, and use SEO, PPC, email, and content marketing strategies to attract and retain customers. Working with a professional agency can help optimize your efforts.
Q3. How do I attract clients to my gym?
To attract clients to your gym, offer attractive packages, provide exceptional customer service, host events, and use digital marketing strategies such as SEO, PPC, social media, and email marketing.
Q4. Who are the target customers of a gym?
The target customers for a gym are typically individuals who prioritize their health and fitness, including those looking to lose weight, build muscle, and improve their overall health, or those seeking community and social interaction.
Q5. How can I promote my gym online?
To promote your gym online, create a website and social media presence, offer special promotions and discounts, use SEO, PPC, social media, and email marketing, and collaborate with influencers and fitness bloggers. 
Q6. How much does 1 advertisement cost?
The cost of one advertisement varies depending on the platform, type of ad, target audience, and other factors. For a start, you can advertise with a few dollars.