SEO Outsourcing India
Focus on growing your business and Outsource your SEO
Discover the power of SEO Outsourcing today with Uvisible!
Your Performance-driven SEO Outsourcing Company India
Welcome to Uvisible - A results-driven Outsource SEO Agency from India that helps your journey to digital success
As a premier Outsource SEO India Agency, we have honed our expertise in delivering unparalleled SEO Outsourcing India services, empowering our clients to not only boost their online visibility but also achieve tangible and sustainable results that drive real growth and success. 
Why Choose Uvisible as Your Outsource SEO India Partner?
Did you Know?
Businesses that invest in SEO Outsourcing witness an average increase of 25% in organic website traffic and a substantial rise in lead generation.
Keyword Research & Strategy
Our keyword research and strategy services are the cornerstone of a successful SEO campaign. 
We conduct in-depth research to identify high-impact keywords that align with your business objectives and target audience. 
By optimizing your content and website around these strategic keywords, we ensure that your brand appears in front of the right audience, driving quality traffic and maximizing conversions.
Businesses that have implemented our targeted keyword strategies have witnessed a significant increase in organic traffic, with up to 60-70% growth in website visits within the first 6 months. 
This boosted visibility has translated into higher lead generation and improved conversion rates.
Link Building
Our link building services focus on building high-quality, authoritative backlinks to enhance your website's credibility and authority. 
By securing relevant and reputable links, we boost your search engine rankings, driving organic traffic and establishing your brand as an industry leader.
Companies that have invested in our link building services have observed a steady increase in organic search visibility, with up to 40-60% growth in keyword rankings and a substantial rise in referral traffic, resulting in improved brand trust and loyalty.
Local SEO
Target local customers effectively with our Local SEO Outsourcing India strategies. 
We optimize your online presence to dominate local search results, making your business more discoverable to potential customers in your vicinity.
Companies that have implemented our Local SEO Outsourcing India services have witnessed a dramatic rise in foot traffic and local inquiries, as well as an up to 45% boost in website conversions and a broader range of loyal customers.
Off-Page SEO
Boost your website's authority and credibility with our off-page SEO efforts. 
Through strategic outreach and content promotion, we secure valuable backlinks from reputable sources, reinforcing your brand's position as an industry leader.
Our off-page SEO services have resulted in up to a 50-60% boost in referral traffic for our clients, which has led to enhanced brand recognition, positive word-of-mouth, and a loyal customer base.
Shopify SEO
Maximize your Shopify store's potential with our specialized Shopify SEO solutions. 
As a goal-oriented SEO Outsourcing Company India we optimize your product pages, implement structured data, and enhance the overall user experience to boost sales and revenue.
Ecommerce businesses utilizing our Shopify SEO services have reported up to 60% increase in organic traffic and a significant rise in sales, leading to greater profitability and brand loyalty.
SaaS SEO
For Software-as-a-Service (SaaS) companies, our SaaS SEO strategies are designed to increase product visibility, attract relevant leads, and drive user sign-ups, ultimately boosting your SaaS product's success.
SaaS companies that have embraced our SEO strategies have experienced up to 70-72% growth in trial sign-ups, leading to an expanded user base and increased revenue streams.
Content Marketing Strategies
Our content marketing strategies focus on creating compelling, valuable, and shareable content that resonates with your target audience. 
We drive content distribution and promotion to enhance brand authority and generate leads.
Businesses that have implemented our SEO Outsourcing India content marketing strategies have witnessed up to 80% growth in organic backlinks, driving referral traffic and improving search engine rankings.
SEO Audits
Our comprehensive SEO audits provide a detailed assessment of your website's SEO performance, identifying strengths, weaknesses, and opportunities for improvement. We offer actionable insights to enhance your SEO strategy.
Our SEO audits have shown up to an 85% improvement in site health for businesses, which translates to quicker indexing, higher ranks, and more organic traffic.
Competitor Analysis
Our in-depth study of the competition will help you maintain a competitive edge. 
We investigate the tactics, advantages, and disadvantages of your rivals so that you may do the same. 
Using this information, we develop unique SEO Outsourcing India strategies for your business that will help you stand out from the competition.
Companies that have embraced our competitor analysis have experienced a surge in market share, with up to 30-35% growth in website traffic attributed to targeted strategies that capitalize on competitor vulnerabilities.
Technical SEO
A well-optimized website is built on technical SEO. 
Our professionals do thorough technical audits to discover and repair any issues that may be impeding the functionality of your website. 
We ensure your website fulfills search engine requirements, offering a smooth user experience, from site performance optimization to schema markup application.
Our technical SEO knowledge has led to a 50% decrease in bounce rates for our clients, as well as longer user sessions, higher engagement, and higher conversion rates.
On-Page SEO
Elevate your website's visibility and relevance with our on-page SEO tactics. 
We optimize your website's content, meta tags, headers, and URLs to align with targeted keywords and improve search engine rankings.
Companies that have used our on-page SEO techniques have seen an increase in organic traffic of up to 35% and a significant boost in user engagement, resulting in improved conversion rates and income.
Location Based SEO
For multi-location businesses, our location-based SEO services offer a tailored approach to optimize each location's online presence, ensuring consistent branding and enhanced local visibility.
Multi-location businesses that have implemented our franchise SEO strategies have seen up to 55% growth in local search visibility, resulting in increased foot traffic and higher customer retention rates.
Ecommerce SEO
Our comprehensive Ecommerce SEO services are tailored to eCommerce websites, focusing on optimizing product pages, improving site architecture, and enhancing the user experience to drive more conversions.
Our Outsource SEO Services India have been shown to increase organic traffic by as much as 65% for eCommerce sites, resulting in more visitors, more purchases, and a better return on investment.
News Websites and Publishers SEO
Amplify your news website or publisher's reach with our specialized Outsourcing SEO India solutions. 
We optimize your content for relevant keywords, improve site structure, and increase user engagement for higher visibility and readership.

News websites and publishers that have utilized our SEO expertise have observed up to 75% growth in organic traffic, with an increased readership base and improved ad revenue.
Conversion Rate Optimization
Maximize the impact of your website traffic with our conversion rate optimization (CRO) services. 
We analyze user behavior, A/B test landing pages, and optimize the user journey to increase conversions and revenue.
Companies that have optimized their conversion rates with our CRO expertise have reported up to a 90% increase in lead generation and sales, resulting in higher ROI and profitability.
Mobile SEO
Capitalize on the growing mobile user base with our mobile SEO services. 
We optimize your website for mobile devices, ensuring a seamless user experience and higher rankings on mobile searches.
Businesses that have invested in mobile SEO have observed up to 75% growth in mobile traffic, leading to increased conversions and a broader audience reach.
Why Uvisible is the Best SEO Outsourcing Company India?
In the fast-paced digital era, where the virtual landscape is bustling with businesses vying for attention and customers, standing out has become more critical than ever. 
At Uvisible, we recognize the paramount importance of establishing a robust online presence that sets businesses apart from the competition and propels them to the forefront of their industries. 
In this dynamic and ever-evolving digital ecosystem, Uvisible and its Outsource SEO India services stand as your unwavering partner, ready to navigate the intricacies of the digital world and lead you toward your journey to digital excellence.
Unraveling Affordability without Compromising Quality
We understand the value of your hard-earned resources, and that's why we have crafted our Outsource SEO Services India to be affordable and accessible without cutting corners on quality. 
We believe in delivering cost-effective solutions that yield maximum returns on your investment. 
Our flexible pricing models cater to businesses of all sizes, ensuring that every enterprise can harness the power of SEO to its fullest potential.
Your Success Is Our Priority
At Uvisible, we treat each project with the utmost sincerity and dedication, regardless of its scale or complexity. 
Our team of passionate SEO enthusiasts pours their heart and soul into crafting bespoke strategies that align perfectly with your unique objectives. 
With an unwavering focus on delivering value, we go the extra mile to achieve and exceed your goals, leaving no stone unturned to ensure your digital triumph.
Embracing Innovation and Adaptation
The digital landscape is ever-evolving, and we thrive on staying ahead of the curve. 
Our experts continuously monitor industry trends, search engine algorithms, and emerging technologies to keep your strategies fresh and effective. 
With Uvisible as your SEO Outsourcing India partner, you can rest assured that your business will stay relevant and resilient in the face of dynamic market conditions.
Transparency, Integrity, and Excellence
We believe in building enduring partnerships based on trust and transparency. 
Throughout our journey together, we maintain open communication, providing regular updates and detailed progress reports. 
Our ethical approach ensures that we adhere to industry best practices, keeping your brand reputation intact while driving tangible results.
Unmatched Experience in Outsource SEO India
With a proven track record and extensive experience in the field of SEO Outsourcing Company India, Uvisible has helped numerous businesses establish a strong online footprint. 
Our wealth of experience empowers us to craft data-driven strategies that cater to the unique needs of each client, ensuring optimum results and improved search engine rankings.
A Dedicated Team of SEO Experts
Our success is rooted in the expertise and dedication of our dynamic team of 9 SEO professionals. 
They possess an in-depth understanding of the intricacies of SEO and stay up-to-date with the latest industry trends, algorithm updates, and best practices to ensure that your SEO campaigns are always on the cutting edge.
Flexibility to Start or Stop Outsourcing SEO Project
Uvisible as the Best SEO Outsourcing Company India offers unmatched flexibility when it comes to outsourcing SEO services in India. 
We understand that businesses' requirements can change over time, and thus, we provide the freedom to start, pause, or stop your SEO projects seamlessly. 
This adaptability ensures that your SEO strategy remains agile and aligned with your evolving business goals.
Focus on Bigger Goals
By entrusting your SEO responsibilities to Uvisible, you liberate your resources and time, enabling you to concentrate on core business activities and achieve significant objectives. 
With our dedicated team handling your SEO efforts, you can direct your energy towards strategic growth initiatives and expanding your business horizons.
Proactive Communication and Reports
At Uvisible, we prioritize transparent and proactive communication with our clients. 
Throughout the SEO Outsourcing India journey, our team keeps you well-informed about the progress and performance of your campaigns. 
We provide comprehensive reports that offer valuable insights into key metrics, ensuring you stay in the loop and have a clear understanding of the impact our strategies have on your business growth. 
With Uvisible, you'll experience a seamless partnership built on trust and open dialogue, empowering you to make informed decisions for your brand's success.
Best SEO Tools for Unrivaled Performance
At Uvisible, we arm our team with cutting-edge SEO tools, including SEMrush, Ahrefs, Screaming Frog, Google Analytics, Google Search Console, and more. 
Leveraging these powerful tools enables us to conduct in-depth analyses, perform comprehensive audits, and uncover valuable opportunities for your SEO strategy. 
By utilizing the best SEO tools in the industry, we ensure that your campaigns are driven by data-driven insights and are constantly optimized for maximum impact and exceptional results.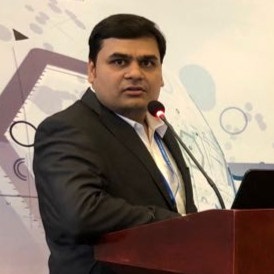 "Uvisible's SEO Audit and step by step recommendation PPT was really easy to understand and follow. Our website ranks in top 10 positions for most of our important keywords"
Pushpendra Agrawal
CEO, MSG91.com
"Uvisible conducted the SEO audit of our website and helped us filter out duplicate content, unwanted pages and target our keywords appropriately."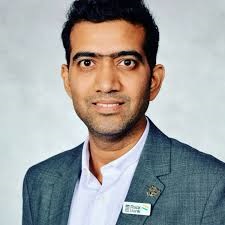 Narendra Sen
CEO, Rackbank.com
"Uvisible handled our entire digital marketing portfolio quite professionally and helped us hit top 10 rankings and acquire leads at a profitable cost."
Take the Leap - Propel Your Business Forward!
Now is the time to embrace the potential of SEO Outsourcing in India. 
Let Uvisible be the guiding force that propels your business to new heights of digital success. 
Contact us today to schedule a free SEO consultation and unlock a world of opportunities for your brand.
"Uvisible Digital Marketing Agency has an experienced team that would love to work as your extended team."