YouTube Digital Marketing Agency
Are you Interested in Showing your Ads on Youtube?
Try YouTube Ads Management Services!
Brought to You By Uvisible
A Performance-Driven
YouTube Marketing Firm
Uvisible is one of the Best YouTube Marketing Agency that specialises in assisting businesses to display products and services on Youtube, one of the world's most popular video platforms. 
Based on our years of expertise and in-depth knowledge of YouTube's ever-changing landscape, we as one of the leading YouTube Marketing Companies specialized in providing a comprehensive YouTube Digital Marketing Strategy that assists customers in reaching and interacting with their target audience on YouTube, 
As a purpose-driven one of the best YouTube Marketing Agencies, we understand that each company has unique marketing demands and goals. 
As a result, we take a personalised YouTube Digital Advertising approach to each project, collaborating closely with our customers to develop creative strategies and solutions suited to their individual needs. 
Whether you want to raise brand recognition, generate traffic to your website, or improve sales via YouTube Channel Digital Marketing, Uvisible has the adequate experience and resources to help you succeed.
Our expert employees are committed to remaining current with the newest digital marketing trends, technology, and best practices to provide clients with the most effective and creative YouTube Promotion Services. 
Uvisible as a result-driven YouTube Channel Marketing Agency offers a wide variety of services designed to help businesses flourish on YouTube and meet their marketing goals, including YouTube image ads, text ads, video ads and entire analytics around Youtube videos as a source of driving users for your business.
Overall, Uvisible is a trustworthy, devoted, and results-oriented YouTube Advertising Agency India dedicated to assisting businesses in succeeding on the world's most popular video platform.
Looking to Generate Higher ROI?
Hire Uvisible! Your Purpose-Driven YouTube Ad Agency
YouTube PPC Advertising
Uvisible as a top-notch Digital Marketing Agency YouTube Video offers expert YouTube PPC Ad Services, including audience targeting, ad campaign copywriting, strategic bid management, and analytics.
This helps businesses drive more traffic to their channels, increase their visibility, and generate more leads and sales.
Audience Targeting
Uvisible as the Best YouTube Marketing Agency helps businesses identify and target their ideal audience on YouTube, ensuring that their ads and content are seen by the right people.
Ad Campaign Copywriting
Uvisible as one of the leading YouTube Marketing Firm, with its YouTube Promotion Services creates effective ad campaign copy that grabs the attention of viewers and encourages them to take action.
Strategic Bid Management
As a YouTube Digital Marketing Agency, we manage our clients' bids strategically to ensure that they get the most value for their advertising spend.
Performance Reporting
As a YouTube Digital Marketing Agency, we provide detailed performance reporting that allows its clients to track the success of their YouTube marketing campaigns and make data-driven decisions.
Look at the Results— First!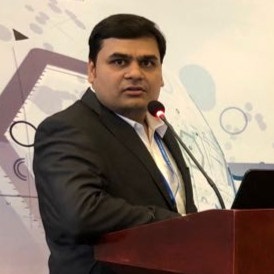 "Uvisible's SEO Audit and step by step recommendation PPT was really easy to understand and follow. Our website ranks in top 10 positions for most of our important keywords"
Pushpendra Agrawal
CEO, MSG91.com
"Uvisible conducted the SEO audit of our website and helped us filter out duplicate content, unwanted pages and target our keywords appropriately."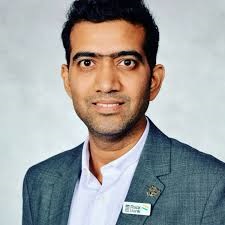 Narendra Sen
CEO, Rackbank.com
"Uvisible handled our entire digital marketing portfolio quite professionally and helped us hit top 10 rankings and acquire leads at a profitable cost."
Do you plan to talk about SEO, Content Marketing and other PPC services here?
Avail of the Additional YouTube Online Marketing Services of Uvisible 
The Best YouTube Marketing Agency
Personalized Attention
Uvisible as a dedicated YouTube Ad Agency is known for its holistic YouTube Digital Marketing Strategy which considers every client as a part of their family and offers personalized attention and support.
Affordable Pricing
We offer competitive and affordable pricing for our YouTube Online Marketing Services.
Proactive Approach
Uvisible as one of the top YouTube Marketing Companies takes a proactive approach as a YouTube Video Digital Advertising Agency and helps clients stay ahead of trends and changes in the industry.
Transparent Communication
Through our YouTube Channel Digital Marketing Services, we prioritize transparent and open communication with our clients.
Fast Turnaround Times
Uvisible as one of the Best YouTube Marketing Agencies delivers its YouTube Promotion Services with fast turnaround times, so our clients can see results quickly.
Dedicated Team
As a result-driven YouTube Channel Marketing Agency, we have a team of dedicated professionals who are passionate about their work and provide the Best YouTube Marketing Strategy.
Results-driven Approach
Uvisible as a YouTube Optimization and Digital Marketing Agency YouTube Video is focused on delivering results for its clients, ensuring that their efforts are aligned with their business goals.
Flexible Services
As an intent-based YouTube Digital Marketing Agency, we offer flexible YouTube Digital Marketing Strategy and Services that can be tailored to meet your specific needs and goals.
Client Satisfaction
Uvisible as a YouTube Marketing Firm prioritizes client satisfaction and works to exceed their expectations.
The Power of YouTube Digital Marketing Agency: Why Businesses Can't Afford to Ignore Them
Discover the Benefits of YouTube Digital Marketing Strategy for Your Business and Reach Your Target Audience Like Never Before!
In 2023, ad expenditure in the Video Advertising market is expected to reach US$ 210.20 Billion.
Ad expenditure is estimated to expand at a 10.97% annual rate (CAGR 2023-2027), resulting in a market volume of US$ 318.80 Billion by 2027.
The majority of revenue will be generated in the United States, with an estimated market volume of US$94,440.00m in 2023.
As the most popular social media video platform and more than millions of active users, YouTube is going to be at the pinnacle of ad display campaigns.
Thus, it's vital to capitalize on YouTube Online Marketing Services with the help of an effective YouTube Advertising Agency India at the earliest for better leads, conversions, and brand awareness.
Wide Reach
YouTube has approximately 2.5 billion monthly active users, making it one of the world's most popular social media networks. 
Businesses may use YouTube Digital Advertising Services to reach a large audience and market their products or services to potential clients.
Targeted Advertising
YouTube Channel Digital Marketing Agency provides a variety of targeting options, enabling organisations to target certain demographics, interests, and behaviours. 
This guarantees that their advertisements are viewed by the appropriate individuals at the appropriate time.
Video Advertising
Because YouTube is a video-based platform, it is an excellent area to promote video advertisements, especially with the help of the diligent Digital Marketing Agency YouTube Video services.
Video commercials are very entertaining and may deliver a brand's message successfully in a short amount of time.
Cost-Effective
YouTube Promotion Services are reasonably priced, allowing businesses of all sizes to run advertisements on the site. 
Advertisers may control their advertising expenditure by selecting from a variety of ad types and bid choices.
Brand Awareness
Hiring the Best YouTube Marketing Agency may assist firms in increasing brand awareness and internet presence. 
Businesses with the aid of YouTube Channel Marketing Services may market their brand and attract new consumers by developing interesting video advertising.
Measurable Results
Availing of the services of the YouTube Marketing Strategy provides extensive performance information, allowing businesses to evaluate ad campaign success and make data-driven decisions.
Flexibility
Ad types available through YouTube Optimization and Ad Services include skippable and non-skippable advertisements, bumper ads, and display ads.
This enables businesses to hire one of the best YouTube Marketing Agencies which will help them to select the format that best suits their objectives and target audience.
Retargeting
Businesses may utilise the Best Services for YouTube of any YouTube Marketing Firm to retarget consumers who have already interacted with their brand, improving the possibility of conversion.
Mobile Advertising
YouTube is a mobile-friendly platform that is great for running mobile advertising campaigns. 
Running mobile advertisements with the aid of the Best YouTube Marketing Agency may be pretty effective at reaching consumers who are on the go.
Increasing Engagement
By developing extremely engaging video ads that drive viewers to take action, hiring a YouTube Ad Agency may assist businesses in increasing interaction with their target audience.
Competitive Advantage
By hiring YouTube Online Marketing Agency services, businesses may obtain a competitive advantage over their competitors and position themselves as industry leaders by adopting YouTube Channel Marketing Services.
Integration with Google Ads
YouTube Marketing Strategy and YouTube Optimization services are connected with Google Ads, allowing businesses to easily manage their ad campaigns across numerous platforms and reach a larger audience.
Don't Settle for Mediocre YouTube Marketing Firm Services! 
Partner with Uvisible Today! And Let Us Help you Dominate your Competition! 
"Uvisible Digital Marketing Agency has an experienced team that would love to work as your extended team."
FAQs
Q1. What is YouTube marketing agency?
A YouTube marketing agency is a company that specializes in helping businesses and individuals promote their brand and content on the YouTube platform.
Q2. How much do you pay for YouTube marketing?
The cost of YouTube marketing varies depending on the services required. It can range from a few hundred to several thousand dollars per month.
Q3. What services can you find from YouTube marketing agencies?
YouTube marketing agencies offer a range of services including video production, channel optimization, audience targeting, influencer partnerships, and more.
Q4. What is benefit of YouTube marketing?
The benefits of YouTube marketing include increased brand visibility, higher engagement rates, wider audience reach, and potential for higher sales and revenue.
Q5. Is YouTube marketing effective?
Yes, YouTube marketing can be highly effective as it allows businesses and individuals to reach a massive audience, increase engagement and drive conversions.