Is Your SaaS Business Struggling to Generate Interest, Leads, and Sales?
Want to Boost your Online Presence? Hire Uvisible Now!
A Result-Oriented

SaaS SEO Agency
For Saas SEO Agency, Uvisible can be your best bet.
Intending to generate organic traffic that ultimately leads to sales, Uvisible.com focuses on managing SEO for SaaS companies and websites.
Online presence is crucial to the success of your software as a service business. 
Customers need to be able to find you when they conduct a search on the solutions you provide which requires a striking differentiator from the competitors. 
A solid SEO strategy becomes extremely important for your company's success.
Since we opened our doors, Uvisible has become an industry leader as an SEO agency for SaaS Companies, helping businesses like yours increase their online visibility and increase the number of visitors, prospects, and ultimately, revenue. To help you succeed, we have a dedicated team of certified Saas SEO Agency with specialists who thoroughly understand the difficulties and possibilities specific to your business.
Did you Know?
The Value of the Global SaaS market is predicted to increase from $83.10 Billion in 2020 to $157.30 Billion in 2023, a CAGR of 12.5%!
 It's Time to Unleash the Power of SEO and Steer Clear of the Competiton with a Performance-Driven SEO Agency for SaaS Companies!
Various digital marketing reports have revealed that Investments in SEO have enhanced the revenue for SaaS companies by an average of 14.6% in organic traffic and 77% in lead generation!
Search Engines drive the Majority of Website Traffic
According to a recent survey, search engines account for more than 60% of website traffic, making them an important source of leads and consumers for SaaS businesses.
SEO and Rise in Competition
SEO is getting harder to do because of the rise of SaaS companies and the fact that more and more companies are trying to be seen online.
If SaaS businesses need to succeed, they must implement a solid and quality-based SEO strategy under the guidance of the best SEO agency for SaaS Companies.
Specific and Relevant Keywords 
Your success depends on the keywords and phrases your target audience uses to search for solutions like yours.
You can reach your target audience and attract more traffic to your website by conducting effective keyword research and optimization.
And, for that hiring, a genuine and seasoned SEO Agency for SaaS Companies can be a good option.
On-Page SEO is Still Crucial 
The content, structure, and style of your SaaS website all have an impact on its search engine performance.
You can enhance your search engine rankings, attract more traffic, and generate more leads by optimising your website for both search engines and users.
Regular Monitoring and Reporting
SEO is a long-term strategy, for any top SEO agency for SaaS Companies, it's crucial to necessitate ongoing monitoring and reporting to measure your SaaS company's progress and make any modifications.
You can modify your plan and obtain greater outcomes over time by analysing your search engine rankings, website traffic, and lead creation
Website Load Time
Site speed is a crucial ranking and user-experience consideration. Slow-loading web pages can hurt your search engine results, drive away prospective clients, and decrease conversions.
Therefore, you require an top SEO agency for SaaS Companies, that could optimize your site's performance, optimise your search engine rankings, enhance the user experience, and generate more leads and sales.
UX
The user experience on your SaaS website is vital to your success.
By offering an exceptional user experience, you may boost your search engine results, increase website traffic, and boost your chances of generating more leads and sales.
High-Quality Backlinks
The number and quality of links pointing to your SaaS website may have a significant influence on your search engine results.
You may boost your search engine visibility and bring more visitors to your website by constructing high-quality connections from respected websites. 
Content Marketing 
Content marketing is an excellent strategy for establishing brand recognition and driving visitors to your SaaS website.
You can position your business as an expert in your area and produce more leads and sales by producing high-quality, relevant, and engaging content that delivers value to your target audience.
Mobile Optimization
With more than half of the world on mobile devices, it now accounts for the bulk of web searches, thus, making mobile optimization a vital aspect of SEO performance.
Your SaaS website must be mobile-friendly, offering a fantastic user experience and ensuring that your pages load fast and efficiently.
Voice Search Optimization
Among the total smartphone users, 27% of people heavily use voice searches. With the proliferation of speech-activated devices such as Amazon Alexa and Google Home, voice search is gaining importance in SEO.
Optimizing your SaaS website for voice search will guarantee that your pages are more easily discoverable and boost your chances of reaching your target audience
Uvisible.com is the Best SEO Agency for SAAS Companies that offers performance-driven SEO services for SAAS companies to build a strong brand name and generate consistent traffic and leads for your SAAS business.
SEO can drive users to your site that have a higher chance of converting in comparison to any other source of traffic. Uvisible specializes in crafting a content marketing based SEO strategy that will help you drive traffic + leads that convert into real money users consistently.
Hire Uvisible because Our Results Speak for Themselves
145%
Organic Traffic - Increase
46%
Average Visit Duration - Increase
61%
Pages Per Session - Increase
A Search Engine Friendly Website
Get a mobile-friendly website, Facebook and Instagram banners for your SAAS Project.
From Traffic to Leads to Sales
Uvisible.com's team will help you establish your SAAS brand from scratch till the time you start generating traffic, leads and sales.
Uvisible SEO for SaaS Company: Why is SEO Important for Your Business?
Analysis and Keyword Research
Uvisible provides you with an efficient SEO plan that includes detailed analysis and keyword research.
Our SEO for SaaS services find and includes the most relevant and high-traffic keywords for your SaaS company's website and content.
This raises your website's ranking in search engine results pages (SERPs) for relevant queries, bringing in more qualified visitors and prospective consumers.
Optimization for On-Page SEO
Uvisible as one of the best SEO agency for SaaS Companies carefully works on your website's on-page elements that influence its position in search engine results.
We further ensure that your SaaS company's website is search engine optimised, including suitable title tags, meta descriptions, header tags, and other elements.
This enhances the user experience and helps the website rank better in search results, leading to more engagement and conversions.
Content Creation Strategy 
Creating high-quality, keyword-rich material and developing a content strategy are critical components of a good SEO plan.
Any top SEO agency for SaaS should collaborate with the concerned company to identify its target audience and generate content that speaks to their wants and queries.
This includes blog entries, infographics, videos, case studies, and other materials.
Technical SEO
The technical characteristics of a website that affect its ability to rank in search engine results are referred to as technical SEO.
We as the best SEO agency for SaaS Companies improve the technical SEO for SaaS websites, making it easier for search engines to crawl and index.
Fixing broken links, upgrading site structure, and optimising website speed and performance are all included in our services.
Link Building
The process of gaining high-quality backlinks to a SaaS company's website is known as link building.
Uvisible's SEO for SaaS services aims at creating high-quality backlinks to your website to increase its authority and visibility in search engine results pages.
Guest blogging, link roundups, and other strategies can help with this.
Reporting and Analytics
A SaaS business's website and online presence are monitored by Uvisible, by providing comprehensive statistics on essential metrics such as traffic, rankings, and conversions.
This allows you to better evaluate the impact of our SEO approach as an SEO agency for SaaS Companies and make more educated decisions to enhance the results over time.
Site Architecture Analysis and Optimization
One way to ensure your website is functioning at peak performance is to have experts involved which you will get by hiring us as your SEO agency for SaaS Companies.
As we perform a thorough site architectural study. This could mean putting content into categories, making separate sections, and making sure your SaaS website is easy to use.
Competitor Analysis
We as an SEO agency for SaaS Companies believe in researching and evaluating your SaaS competitors to determine their pros and cons which is a central part of any competitor analysis.
Using this information, we search for chances that can help you differentiate your services and enhance your SEO approach.
Conversion Rate Optimization
Increasing the percentage of site visitors who take the desired action (such as making a purchase or filling out a form) is the goal of conversion rate optimization.
A reputable SEO agency for SaaS Companies, like Uvisible, carries out all vital CRO services like A/B testing, heat mapping, and user experience testing
Reputation Management
Uvisible as an SEO for SaaS company completely understands that in this digital era reputation is everything.
To improve your business's goodwill and reputation we concentrate on positive content promotion, reputation specific-pages, and negative content suppression which leads to an increase in visibility and builds trust and credibility with your targeted audience.
V-V-I Optimization
Recently, video, voice, and image acceptance have witnessed huge growth in the online medium.
Our SEO approach includes these V-V-I optimizations strategy to widen your reach, drive more traffic and sales, and further boost your conversion rates.
 Reduce CPA
We as an SEO for SaaS Agency work to reduce your cost per acquisition over time.
We further take into account your cross-channel results and organically try to produce the end outcome of lower CPA.
We have Complete Confidence as the Top SEO Agency for SaaS because We Have.
More than 10 Years of Experience
Tested and Proven Success
Customized SaaS SEO Strategy
Honest Reporting and Candid Dialogues
Service that Covers every Base
Proficient Understanding and Skill
Reasonable Pricing Structure
Best SEO Monitoring Tools
Industry Partnerships and Collaborations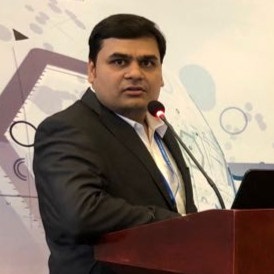 "Uvisible's SEO Audit and step by step recommendation PPT was really easy to understand and follow. Our website ranks in top 10 positions for most of our important keywords"
Pushpendra Agrawal
CEO, MSG91.com
"Uvisible conducted the SEO audit of our website and helped us filter out duplicate content, unwanted pages and target our keywords appropriately."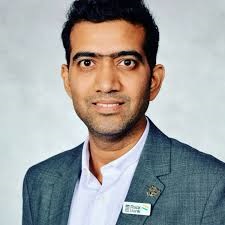 Narendra Sen
CEO, Rackbank.com
"Uvisible handled our entire digital marketing portfolio quite professionally and helped us hit top 10 rankings and acquire leads at a profitable cost."
Put a Full Stop to your Search for the Best SEO Agency for SaaS Companies!
Hire Us for Driving Traffic, Improving Rankings, and Achieving Unmatched Success
CONNECT with US NOW to Unlock Endless Online Opportunities!
Uvisible Digital Marketing Agency has an experienced team that would love to work as your extended team.
FAQs- SEO Agency for SaaS Companies
Q1. How is SEO for SaaS different?
SEO for SaaS is different from traditional SEO as it requires a unique approach to target a tech-savvy and research-driven audience, incorporate keywords related to software and technology and optimize for voice search to reach prospects in the buying journey.
Q2. What does SaaS mean in SEO?
SaaS in SEO refers to "Software as a Service," a delivery model for software where customers access it over the internet instead of installing it on their own computers. SaaS companies require a specific SEO strategy to optimize search engines and reach target audiences effectively.
Q3. Why is SaaS marketing different?
SaaS marketing is different because it involves promoting a subscription-based software product to an audience that is often research-driven and looking for a solution to a specific problem. Effective SaaS marketing requires a multi-channel approach that targets prospects at all stages of the buying journey.
Q4. What is some commonly used SEO software as a service SaaS?
Some commonly used SEO SaaS tools include Ahrefs, SEMrush, Moz, Google Analytics, Majestic, Moz Local, and Keyword Planner, which help with keyword research, backlink analysis, website optimization, and tracking and analyzing website performance and ranking.
Q5. What is SEO content for SaaS?
SEO content for SaaS refers to any written or visual material that is optimized for search engines and designed to reach and engage target audiences. This can include blog posts, product descriptions, landing pages, case studies, and other types of content that highlight the benefits and unique features of a SaaS product.