Outsource SEO Company
An experienced SEO team that can be trusted for Outsourcing SEO Services
Outsourcing SEO Services is an extremely crucial step and you should hire the best SEO outsourcing company for it!
Why Outsource SEO Services to Uvisible?
Uvisible.com is an experienced SEO Outsourcing Agency and Whitelabel SEO outsourcing company that offers performance-focused SEO services to startups & digital agencies
A Seasoned Team
Uvisible as an SEO outsourcing company has a team of experienced SEO professionals who are hands-on with On-page SEO, Off-page SEO as well as Technical SEO.
Proven Results
Uvisible with its phenomenal SEO outsourcing services has driven top rankings for a lot of clients in the competitive categories and has proven results.
Content Focused
SEO without Content is nothing and hence Uvisible's outsource SEO services approach is driven by Content Marketing.
Latest Tech
Uvisible's Outsource SEO services use the best SEO Tools and the best SEO practices to manage every project.
Flexibility
Uvisible's flexible, business-friendly solutions cover a wide range of potential working setups. To outsource SEO projects to us, you may choose between an hourly rate or a flat monthly rate.
Brand Growth
Uvisible as an SEO outsourcing company works for your brand's popularity, website traffic, and quality lead generation which all rise in tandem with the company's success and its public profile. 
Uvisible is an Outsourcing SEO Agency offering performance-driven and the best outsourcing SEO services to startups, enterprises as well as digital agencies. The experienced team and the results-driven approach of Uvisible make it the best SEO outsourcing company.
Uvisible has a team of SEO experts who eat, drink and breathe SEO and are well-versed in the latest SEO tools. This SEO team is capable of managing any sort, category, or scale of outsource SEO projects.
Look at the Results— First!
145%
Organic Traffic - Increase
46%
Average Visit Duration - Increase
61%
Pages Per Session - Increase
"Uvisible's SEO Audit and step by step recommendation PPT was really easy to understand and follow. Our website ranks in top 10 positions for most of our important keywords"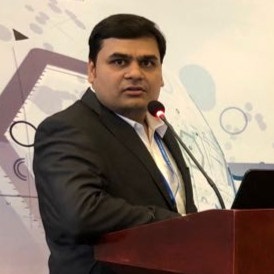 "Uvisible conducted the SEO audit of our website and helped us filter out duplicate content, unwanted pages and target our keywords appropriately."
Pushpendra Agrawal
CEO, MSG91.com
"Uvisible handled our entire digital marketing portfolio quite professionally and helped us hit top 10 rankings and acquire leads at a profitable cost."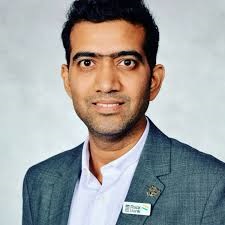 Narendra Sen
CEO, Rackbank.com
For SMEs, Startups & Enterprises
Uvisible as an Outsourcing SEO Agency offers custom Outsource SEO services to SMEs, Startups and Enterprises
For Agencies
Uvisible.com as an SEO Outsourcing company will help you establish your brand from scratch till the time you start generating sales.
What More to Expect from Uvisible over Outsource SEO Services?
93% of online experiences begin with a search engine!
With Uvisible as your Outsourcing SEO Agency, you will have a team of experienced SEO professionals who would understand the requirement of your business and devise a strategy that focuses on selecting the right keywords, driving ranking, traffic, users, and business. We hire the best SEO outsourcing resources and provide the best tools and training.
Save Money by Outsourcing SEO Services
Leads through SEO are 61% less expensive than Outbound Leads!
Most companies overspend on their marketing budget! Don't be one of those companies as Uvisible as your SEO outsourcing company offers affordable yet performance-focused outsource SEO services that can help you drive results and save money.
Tracking and Reporting
Google has already received 943 billion searches this year!
So tracking every online user's activity is pivotal to providing more traffic and leads. Uvisible as an SEO Outsourcing agency strongly believes in a data-driven approach and hence focuses a lot on tracking and analyzing data that leads to action points. Having said that, our SEO team shares SEO reports that cover various tasks and data points that show the business trajectory.
Lead Generation
61% of marketers rank lead generation as their number one challenge!
By Outsource SEO services to Uvisible we assure you Lead Generation will no longer be a challenge because our approach and marketing objectives completely evaluate your business's from IN and OUT helping us to prepare an SEO audit (of your site + competitors' websites) and an action plan that helps you hit the SEO goal. With that, we use the best tools of the business and prepare reports that show the action points + progress..
We Appreciate your TIME!
Outsourcing SEO services have proved to generate 43% more leads for a business!
We believe your time should be invested in tasks in which you are experts, such as business development and talking to customers. You can leave the SEO work to an Outsourcing SEO Agency like Uvisible as our expert team diligently manages and scales outsource SEO services for you.
Customized Setup
72% of Businesses through SEO strategies have witnessed Significant Growth in their Bottom Line!
Every client is different! And, Uvisible Outsource SEO Services always keep this thing in mind. Whether you want to outsource an SEO project or hire dedicated SEO resources and get tasks done, according to your requirements you can do that with Uvisible as your SEO Outsourcing Company as we have a team of experienced SEO professionals who are up for any kind of setup.
Improved Customer Retention
Outsourcing SEO Services Improves Customer Retention by 13% for a Business!
Uvisible with its SEO Outsourcing Services uses a tried-and-true marketing strategy of consistent branding across all channels—to maintain market share and improve user experience, which adds value and significantly improves a business's customer retention rate.
SEO for SAAS
Uvisible provides a range of outsource SEO services to help your business succeed in the online space, including search engine optimization (SEO) for SASS. We understand how important it is to have your content optimized to ensure it reaches its potential audience.
We have a team of experienced professionals who specialize in SASS SEO, and they will take the time to understand your business goals and create a customized strategy that targets the right keywords, content, and audience to maximize visibility and drive results. We are confident in our ability to deliver high-quality SEO services for SASS, and we look forward to helping you reach your goals.
SEO for News
Uvisible as an SEO Outsourcing Company offers to outsource SEO services for news websites  to help them reach their desired audience, optimize their content for search engines, and increase their visibility in search engine results pages.
Our SEO outsourcing services include keyword research, content optimization, meta-tag optimization, link building, and more. We use a variety of techniques to ensure that your news articles are optimized for the best SEO possible results.
SEO for Doctors
Outsourcing SEO services for doctors can be an effective way to improve online visibility, increase website traffic, and generate more patient leads.
Uvisible, a seasoned Outsourcing SEO Agency can help you identify and target relevant keywords, optimize website content and structure, implement effective link-building and content marketing strategies, and provide ongoing monitoring and analysis of website performance.
This can help doctors to increase their online presence and attract more potential patients, ultimately leading to more appointments and revenue.
SEO for Real Estate
Outsource SEO Services for real estate companies can effectively improve online visibility, generate more leads and increase sales.
By partnering with Uvisible, a specialized SEO Outsourcing agency, real estate companies can gain access to a team of experts who have extensive experience in optimizing websites for search engines.
We will audit your current website structure and create a comprehensive SEO strategy to improve your online visibility and help you achieve your business goals. We will also create content to engage your audience, build links with other websites and influencers, and optimize your website for mobile devices. With our SEO for real estate services, you can expect an overall boost in your online presence.
SEO for eCommerce Sites
Outsourcing SEO services for eCommerce sites can be a great way to save time and money while ensuring that your website is optimized for maximum visibility and success. It can also help you to improve your website's user experience, increase your search engine rankings, and create a more streamlined and efficient shopping experience for customers.
By SEO outsourcing services, you can rest assured that the job will be done correctly and your website will reach its full potential.
SEO for Educational Institutes
Outsource SEO services for educational institutions can be a great way to drive more organic traffic to your website, improve your rankings in search engine results, and increase your visibility online.
By leveraging the expertise of an experienced SEO Outsourcing Company like Uvisible, you can tailor your SEO outsourcing services to target the right audience and make sure your content is optimized for maximum success. This can help you reach more students, engage with them more effectively, and ultimately improve your educational institution's reputation.
FAQs
Q1. Why outsource SEO services?
Outsourcing SEO services can save time, increase expertise and bring a fresh perspective to your digital marketing strategy. It also allows you to focus on core business activities while professionals handle the technicalities of SEO
Q2. How do I outsource SEO services to agencies?
To outsource SEO services, start by researching agencies that specialize in your business. Next, evaluate their experience, client portfolio and customer reviews. Then, set clear goals and KPIs and choose the best-fit agency that aligns with your needs. Finally, communicate regularly and establish a trustworthy partnership.
Q3. Is it possible to outsource SEO?
Yes, it is possible to outsource SEO services to professional agencies. Outsourcing SEO allows you to leverage the expertise and resources of experienced professionals, resulting in more effective and efficient optimization efforts for your website.
Q4. Are SEO agencies profitable?
Yes, SEO agencies can be profitable if they offer high-quality services and have a good reputation in the market. A profitable SEO outsourcing agency will have a strong client base, positive reviews, proven results, and a steady stream of new business. It is important to maintain a good reputation and provide excellent results to retain clients and grow the business.
Q5. What are the Top 5 reasons companies use outsourcing?
Top 5 reasons companies use SEO outsourcing: 1) Affordability, 2) Access to specialized skills, 3) Improved efficiency and productivity, 4) Flexibility to meet changing business needs, and 5) Ability to focus on core business activities while outsourcing non-core tasks.
More than 30% of Businesses are not Satisfied with their Outsourcing SEO Services!
Are you One of Them?
Contact Us Now because We would love to get your website ranked in the top position
Uvisible Digital Marketing Agency has an experienced team that would love to work as your extended team.
"Uvisible's SEO Audit and step by step recommendation PPT was really easy to understand and follow. Our website ranks in top 10 positions for most of our important keywords"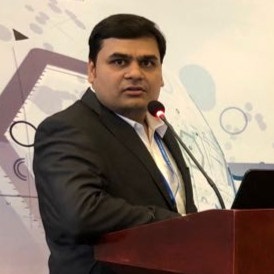 "Uvisible conducted the SEO audit of our website and helped us filter out duplicate content, unwanted pages and target our keywords appropriately."
Pushpendra Agrawal
CEO, MSG91.com
"Uvisible handled our entire digital marketing portfolio quite professionally and helped us hit top 10 rankings and acquire leads at a profitable cost."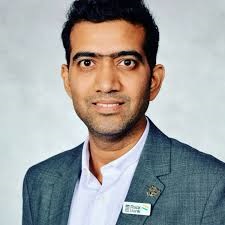 Narendra Sen
CEO, Rackbank.com