Veterinarian Digital Marketing Agency
Despite Having Exceptional Facilities and Vet Services
Unable to Attract More Furry Friends?
Hire Uvisible!
Your Goal-Oriented
Digital Marketing for Veterinarians Agency
Look at the Results— First!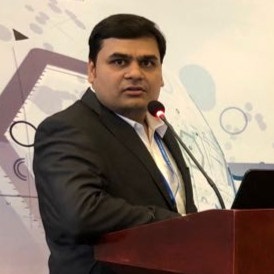 "Uvisible's SEO Audit and step by step recommendation PPT was really easy to understand and follow. Our website ranks in top 10 positions for most of our important keywords"
Pushpendra Agrawal
CEO, MSG91.com
"Uvisible conducted the SEO audit of our website and helped us filter out duplicate content, unwanted pages and target our keywords appropriately."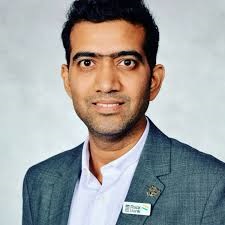 Narendra Sen
CEO, Rackbank.com
"Uvisible handled our entire digital marketing portfolio quite professionally and helped us hit top 10 rankings and acquire leads at a profitable cost."
We are a group of highly skilled and devoted Veterinarian Digital Marketing specialists at Uvisible that holds expertise in offering customised Veterinarian Marketing Agency solutions. 
We recognise that each project is unique and important, and we approach each project with a proactive mentality and a focus on meeting our customers' objectives.
Our team consists of Veterinarian Digital Marketing professionals in a variety of fields, as we provide various other services in the form of Veterinarian SEO services, Veterinarian PPC advertising, Social Media Marketing, Email Marketing, and Content Marketing. 
With years of experience working with veterinarians, we have a thorough grasp of the sector as well as the particular issues that veterinarians confront in today's digital world.
At Uvisible, we take pleasure in providing high-quality, low-cost Veterinarian Marketing Agency Services that assist our clients in meeting their company goals. 
Our objective as a Digital Marketing for Veterinarians Agency is to provide timely reporting and tracking so that our clients are constantly up to date on the status of their projects.
We feel that our proactive approach as a Veterinarian Digital Marketing Agency distinguishes us from other Veterinary Digital Marketing Agency. 
We take the time to understand our customer's objectives and goals and collaborate with them to design personalised Digital Marketing for Veterinarians strategies that meet their demands.
Above all, we are committed to client satisfaction at Uvisible. 
We evaluate our success by the success of our clients, and we endeavour to surpass their expectations at every step of the process.
Rise of Veterinarian Services!
The demand for veterinary services has gradually increased in recent years, and it is expected that by 2023-2025, the industry's overall market capture would reach new heights. 
The Veterinary Services Market was worth around USD 86.8 billion in 2021 and is expected to increase at a 6.7% CAGR between 2022 and 2030. Rising pet adoption rates, and hence increased demand for veterinary services, will aid overall sector growth.
With the increase in demand, Veterinarians must have a strong internet presence to attract new consumers and maintain existing ones. This is where the Veterinarian Digital Marketing Agency may be of great help.

Pawsome Presence: Why Veterinarians Need Digital Marketing Services?
Improve Online Visibility
Veterinarian Digital Marketing can help increase your online visibility by optimizing your website, social media profiles, and other online channels to rank higher in search results and attract more traffic.
Attract New Clients
Veterinarian Digital Marketing can aid them to reach new clients through targeted advertising, email campaigns, and social media outreach.
Enhance Brand Reputation
By monitoring and responding to online reviews and promoting positive customer experiences, Veterinarian Digital Marketing Agency may help you create and maintain a strong brand reputation.
Track and Measure Results
You can analyse and assess your marketing efforts by hiring goal-oriented Digital Marketing for Veterinarians Agency, allowing you to make data-driven decisions and enhance your approach over time.
Target Specific Audiences
You may target particular audiences with Veterinarian Digital Marketing Agency services based on demographics, interests, behaviour, and location, allowing you to reach the right individuals with the right message at the right moment.
Real-Time Engagement
Real-time connection with your clients and prospects is enabled by hiring an intent-based Veterinarian Marketing Agency, allowing you to answer their enquiries, comments, and feedback swiftly and efficiently.
Leads Generation
By increasing their online exposure, developing reputation and trust, and driving visitors to their website or clinic, Digital Marketing for Veterinarians services may help them by generating leads.
Veterinarians may efficiently reach out to new clients using SEO Services for Veterinarians, social media, email marketing, hiring a dedicated Veterinarian PPC Company, and other channels or strategies with the right intent.
Retain Existing Clients
Any Veterinary Digital Marketing Agency can help you keep your existing clients engaged and informed through newsletters, blogs, and social media updates.
Increase Revenue
With targeted advertising, lead creation, and client loyalty programmes, Digital Marketing for Veterinarians may help you generate revenue growth.
Stay Ahead of Competition
By reviewing your digital presence and identifying chances for improvement in your approach, Veterinarian Digital Marketing Agency may help you remain ahead of the competition.
Cost-Effective
Veterinarian Digital Marketing Agency services are often less expensive than traditional marketing tactics, allowing you to maximise your marketing spend.
Flexible and Adaptable
Veterinarian Digital Marketing Agency is adaptive and flexible, allowing you to modify your plan in response to changing industry trends, customer preferences, and corporate objectives.
To Improve your Online Presence and Reputation as a Veterinarian
Try Uvisible
The Best Veterinarian Marketing Agency!
PPC Advertising 
As a top Veterinarian PPC Company, Uvisible offers pay-per-click (PPC) advertising services to help veterinarians target specific keywords and demographics to attract more pet parents to their website or clinic. 
PPC ads can be customized to fit different budgets and goals, making it a cost-effective marketing solution for veterinarians.
Local SEO
Uvisible's Digital Marketing for Veterinarians includes local search engine optimization (SEO) services to help veterinarians improve their online visibility and rank higher in local search results. 
This can help pet parents find veterinarians in their area when searching for pet care services.
Social Media Marketing
With effective social media marketing services, Uvisible as an outcome-oriented Veterinarian Digital Marketing Agency can help veterinarians build a strong social media presence and engage with their audience on platforms like Facebook, Instagram, and Twitter. 
This can help veterinarians establish trust and credibility with pet parents, promote their services, and share informative content about pet health and wellness.
SEO
Uvisible's SEO Services for Veterinarians include search engine optimization (SEO) services to help veterinarians rank higher in search engine results pages (SERPs) for relevant keywords. 
Moreover, as a dedicated Veterinarian SEO Agency, we can help increase their online visibility, drive traffic to their website, and attract more potential clients.
Content Marketing
As a Veterinary Digital Marketing Agency, Uvisible offers content marketing services to help veterinarians create informative and engaging content that can attract and educate pet parents. 
This can include blog posts, infographics, videos, and other types of content that can help veterinarians establish their expertise and build trust with their audience.
Landing Page Optimization
Uvisible as a Veterinarian Digital Marketing Agency optimizes its landing pages to improve the user experience and increase conversion rates. 
This can help convert more website visitors into leads or clients, ultimately helping veterinarians grow their practice.
Online Reputation Management
Uvisible as a performance-driven Digital Marketing for Veterinarians Agency also offers online reputation management services that help Veterinarians monitor and manage their online reviews and reputation. This can help them maintain a positive online image and build trust with potential clients.
Analytics and Reporting
With analytics and reporting services, Uvisible as a Veterinarian Digital Marketing Agency can help veterinarians track their website and marketing performance, identify areas for improvement, and make data-driven decisions to improve their marketing strategy.
Email Marketing
Uvisible's Digital Marketing for Veterinarians services also includes email marketing, where veterinarians can send newsletters, promotions, and other types of content to their email lists to keep them engaged and informed about their services.
Video Marketing
With video marketing services, Uvisible as a goal-driven Veterinarians Digital Marketing Agency can help veterinarians create informative and engaging video content that can be shared on social media, YouTube, and other platforms.
This can help veterinarians reach a wider audience and build brand awareness.
Partnering with Uvisible not only Brings Top-Notch Veterinarian Marketing Agency Services!
Also, Unlock a Host of Additional Benefits that Guarantee an Exceptional Experience and Results-driven Success
Veterinary Expertise
Our Veterinarian Digital Marketing team includes marketing professionals with extensive experience in SEO Services for Veterinarians in the veterinary industry, and much more, allowing us to understand your unique needs and challenges.
Comprehensive Solutions
As a Veterinarian Digital Marketing Agency we offer a wide range of digital marketing services, including website design, social media management, Veterinarian SEO Services, pay-per-click advertising, email marketing, reputation management, and analytics, to provide you with a holistic marketing solution.
Customized Approach
As a leading Veterinarian PPC Company, we take a customized approach to each project, tailoring our Veterinarian Marketing Agency services to your specific goals, budget, and timeline.
Affordable Pricing
By hiring us as your Veterinarian Digital Marketing Agency you will get affordable prices and adaptable solutions that meet your budget while also providing optimum value.
Proactive Communication and Approach
As a leading Digital Marketing for Veterinarians Agency, we communicate with our clients frequently to verify that we are fulfilling their expectations and delivering on our commitments.
Measurable Results
We use data analytics and tracking tools to measure the success of our Veterinarian Marketing Agency campaigns and provide you with detailed reports on your performance.
Cutting-Edge Technology
To keep ahead of the curve and provide new solutions to our clients, we employ the most recent Digital Marketing for Veterinarians techniques and technology.
Collaborative Approach
Our Veterinary Digital Marketing Agency believe in working collaboratively with our clients and building strong relationships based on trust, transparency, and mutual respect.
Creative Solutions
We pride ourselves on our creativity and innovation, developing unique and effective Digital Marketing for Veterinarians solutions that help our clients achieve their business goals.
Timely Delivery
Without sacrificing quality or attention to detail, our Veterinarian Marketing Agency will ensure that our services are delivered on time and within the allotted budget.
Responsive Support
If you have any questions, comments, or complaints, we will respond to them quickly and expertly.
Exceptional Customer Experience
To gain our customers' loyalty and referrals, we as a purpose-driven Veterinarian Digital Marketing Agency focused on providing service that far exceeds their expectations.
Dedicated Account Manager
As a Digital Marketing for Veterinarians Agency, we provide a dedicated account manager who serves as your primary point of contact, ensuring that you receive personalized attention and support throughout the entire process.
Scalable Solutions
As a Veterinarian Digital Marketing Agency, we offer scalable solutions that can grow and evolve with your business, allowing you to expand your marketing efforts as your needs and budget change.
Don't Let your Veterinary Practice Fall Behind in the Digital Age. 
Contact Uvisible Today! 
And, Learn More About Our comprehensive Veterinarian Digital Marketing Solutions 
"Uvisible Digital Marketing Agency has an experienced team that would love to work as your extended team."
FAQs
Q1. How can I promote my veterinary business?
Promote your veterinary business by creating a professional website, utilizing social media, networking with other professionals, and offering promotions.
Q2. What is vet advertising?
Vet advertising refers to the promotional activities carried out by veterinary businesses to attract potential clients and retain existing ones.
Q3. How much do vets spend on marketing?
The amount that vets spend on marketing varies depending on the size and location of their practice. It can range from a few thousand to tens of thousands of dollars per year.
Q4. How big is the veterinary market?
The global veterinary market size was valued at $36.2 billion in 2020 and is projected to reach $54.9 billion by 2028, with a CAGR of 5.4%.
Q5. What is veterinarian SEO?
Veterinarian SEO refers to the process of optimizing a veterinary website to rank higher in search engine results pages, ultimately increasing visibility and attracting more clients.
Q6. Why is veterinary SEO important?
Veterinary SEO is important as it can improve a practice's online visibility, attract more clients, and ultimately increase revenue and business growth.